Frequently Asked Questions
Milky Way & Night Sky Photography Workshop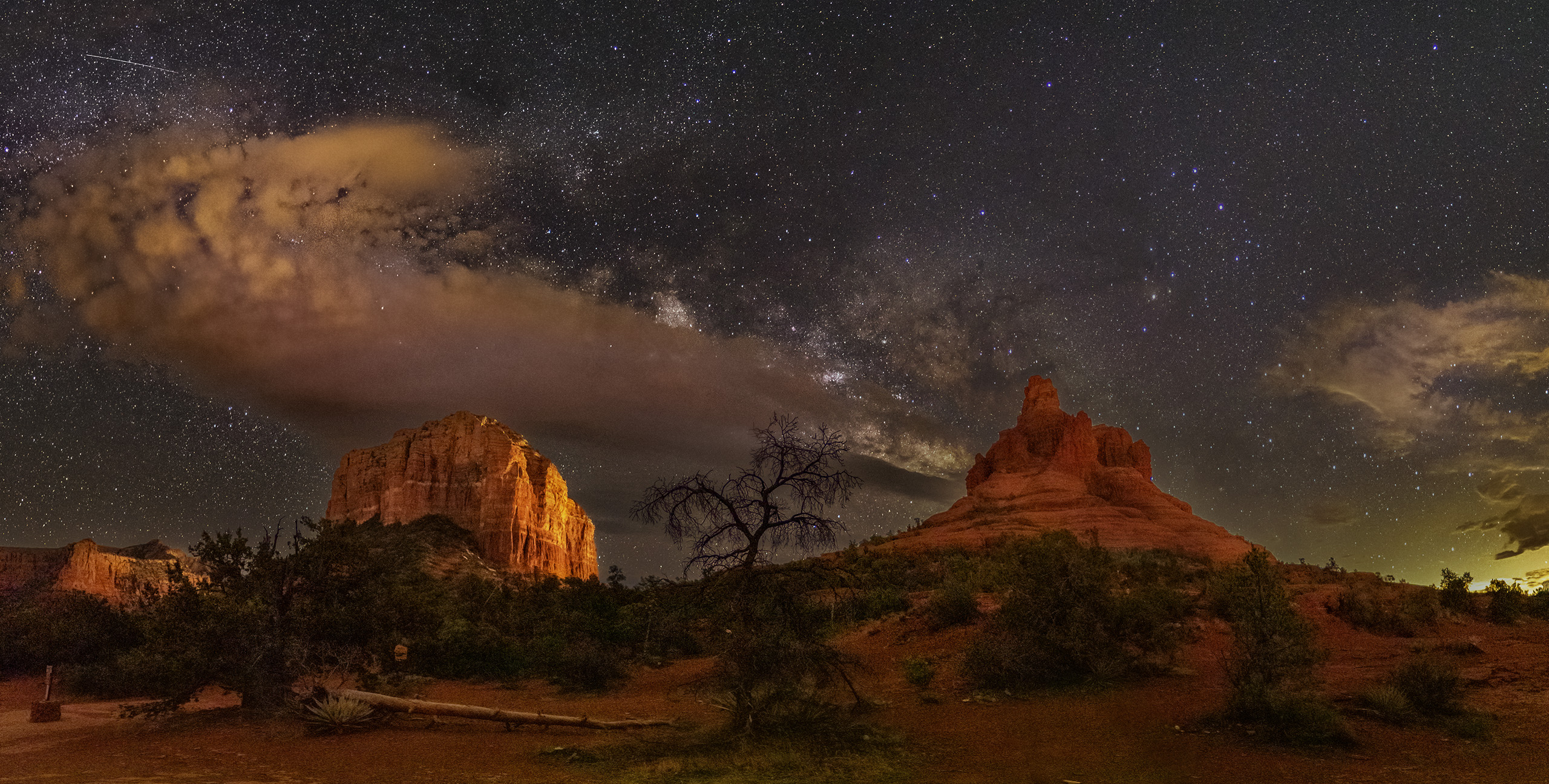 "There are more stars in the heavens than all the grains of sands covering the world's beaches" – Carl Sagan
Below you'll find answers to your questions about the workshop. If you don't find your specific answer please don't hesitate to get in touch. Send your question in via email. [email protected]  Or, if it's time sensitive give me a call.
"Bob Coates is one of the finest photography teachers I've ever encountered. His workshops are lively, fun, and professional. Always generous with sharing his knowledge and experience, Bob's coaching style inspires and motivates. His superpower is using creativity, humor, patience, and charm to make learning a delightful yet powerful creative experience." 
Craig Shaffer – CPP, SP, FP, MFA Creative Writing, MA Creative Writing

Workshop will include a welcome dinner.
There will be at approximately 12 hours of classrom instruction. Instruction will cover camera settings, focusing techniques and things to watch for when capturing images under the night sky. APPs to use to help with planning your shoots along with processing tips and tricks to get the most from your files.
Weather permitting, there will be plenty of night sky photography to practice your new knowledge. Should weather interfere with star shooting we will make the most of the situation with sunrise and sunset photography.
Wrap up with a lunch on me before you hit the road. Once you have attended a workshop with me there will be discounts available for future workshops as well.
""For my part I know nothing with any certainty, but the sight of the stars makes me dream." 
Vincent Van Gogh

You are resposible for your own accomodations. Sedona has a plethora of possibilities. Once you have sent in your retainer I'll be happy to make recommendations depending upon your budget and comfort level.
I recommend flying into Sky Harbor airport in Phoenix. Rent a vehicle there and it's usually a two hour drive to Sedona. Coming the night before the workshop starts is a good idea. There is only one route up the hill to Sedona. If it's blocked, the road around can be a long haul. This will also give a little time to acclimate to the high desert air at ~4000 feet and take some time to check out the red rocks.
There is an airport in Flagstaff about one hour away but it is a regional and you usually have to make a connection in Phoenix anyway. Not recommended.
"Dwell on the beauty of life. Watch the stars, and see yourself running with them."
Marcus Aurelius – Roman Emperor

We will shoot rain (during the day) or shine (at night). Rain jacket is a must and a small travel umbrella is highly recommended. A rain cover for your camera bag is handy. At the least have a heavy duty garbage bag to protect your gear.
Layered clothing is important for changing temperatures and wind — nighttime can be chill with afternoons downright hot. I recommend an outer shell and fleece. Consider a hat, sturdy footwear and sunglasses.  Also helpful to have is a headlamp with red bulb as well as white, sunscreen, lip balm and bug spray.
I recommend having a water bottle and some favorite snacks/protein bars with our late night shooting hours. I will also have some snacks and water available while in class.
You DO NOT need expensive camera kit to create excellent images. Really good gear does make a difference in terms of technical quality, ease of use and other factors. Making a powerful, creative image is all about the photographer and light. Work with the best gear you can afford. This is not the most important factor.
Camera: preferably a DSLR or a DSLM with RAW capture ability. I have been working with lots of success with the micro four/thirds format for many years. Olympus OM-D E-M1 Mark III are the cameras I currently use.
Lenses: Ideally wide angle & fast glass. Wider lenses such as full frame 16-35mm allow longer exposures without star trails. Wider apertures, such as f/2.8 or 4.0 allow more light during exposures. Both of these are valuable in night sky photography. That said, you can still make solid images with a wide kit lens. If you are a skilled night sky shooter you can use longer lenses and create panoramic images or make star trails form quicker.  Have something fairly wide through telephoto.
If you feel limited on lens choices, you could rent online from a provider such as camera stores, lensrental.com or borrowlenses.com. This is a great way to test new gear. The companies mail the equipment to you before the trip. You send it back when you return home.
Tripod: A sturdy camera support is a necessity. A good ball-head is not a bad idea either. You have to spend at least a couple hundred dollars to get something solid in a tripod. Average tripods are in the $400 range and the best can push $600-$1400. While it's not required  and a $250 tripod will work OK, supports in the $50 range are basically un-usable. If it's in the $300 plus range with awesome reviews on Amazon or B&H there is a likelihood it will be just fine.
If you want to go low to the ground I'll have Platypod supports available for trial and use as I am a Platypod Pro.
As a Fotopro Ambassador I am partial to them and can get you a discount should you decide you want to go in that direction either before or after the event. Bob's discounted pricing for Fotopro tripods.
Misc: Bring lots of memory cards, extra batteries & battery charger. A camera bag that allows you to easily get to your gear. A back up camera can be handy if you already own one.
"Bob was knowledgeable on different cameras and was helpful in finding the needed camera settings for our cameras.  
Holding the course in the red rocks area of Arizona provided an excellent opportunity to implement all the techniques learned. I now feel confident in shooting the Milky Way and highly recommend the Bob Coates MW Photography Course."
Cindy Hunt – Student July 2023 Workshop
Photography Experience: All levels of photographer are welcome. Classes are limited to six so that there is time for personal coaching throughout the workshop. It is recommended that you know how to use your camera and that you practice finding your controls in the dark.
Physical Ability: Hiking trails in Sedona range from Easy to Difficult. The trails I'll recommend with good foregrounds for your sky imiages range from Easy to Moderate and will depend upon your health and skill levels. You should practice walking at night with your headlamp. As you get more comfortable with flat land try hiking a hilly, rocky areas as well. Most trails are about a half mile to a mile and a half one way.
While not mandatory, you will get the most out of the classes if you bring a laptop computer with a card reader. Have Adobe Photoshop software installed and a basic working knowledge of the program. When you sign up for the class I'll recommend some other free or low price processing software specifically used in night sky photography.
If you don't have a laptop or prefer to take written notes bring along pen and paper.
Feedback on your imagry is available on work created prior to or during the workshop. Have your images loaded on a flash drive.
All * retainers are non-refundable due to the fact sale dates are removed from inventorybut may be transferred one-time to another available workshop, as long as notice is received at least 30 days prior to the start date.
​The retainer amount specified with each workshop is due at the time of booking. Your space is not reserved until your retainer is received. The full balance is due 30 days prior to the start of the workshop. If it is not received by this time, we reserve the right to cancel your workshop and/or fill your spot off of a wait list. In the event of such a cancellation, no refunds will be provided.
* Retainer denotes that inventory is removed from possible sale and work commences in preparation for the event and is therefore not refundable.
See cancellation details below.
Cancellation and Refund Policy
If cancellation notice is received at least 30 days prior to the start of the workshop, the *retainer can be applied one-time to a workshop of your choice with available space. You sign-up for the subsequent workshop as normal by paying the retainer. Your transfer amount will be applied to the remaining balance. If you cancel a second time prior to the 30 day period, the first retainer will be forfeited and the newer retainer will be transferable. For cancellations received 0-30 days prior to the start of the workshop, all retainers and workshop fee's will be forfeited… Unless you can fill the space or I can sell the seat in which case I'll refund all minus a $100 office fee.
​No refunds for delays or cancellations due to inclement weather, flights, heath pandemics, natural disasters, civil unrest or other events beyond our control, either before, during, or after your workshop. We are not responsible for any additional costs you may incur due to delays or cancellations.
All workshop schedules and plans are subject to change depending upon weather, health and safety considerations. Bob Coates Photography is not responsible for any costs which participants may have incurred, including but not limited to travel, car rental, lodging, insurance, photographic purchases and/or rentals.
Full refunds of all monies paid will be made if a workshop is canceled by Bob Coates Photography.
* Retainer denotes that inventory is removed from possible sale and work commences in preparation for the event and is therefore not refundable.
In consideration of the services of Bob Coates Photography, their officers, agents, employees, and stockholders, and all other entities associated with those businesses hereinafter collectively referred to as "Bob Coates Photography", I agree as follows:
Bob Coates Photography has taken reasonable steps to provide me with appropriate information so I can enjoy an activity for which I may not be skilled, Bob Coatess Photography has informed me this activity is not without risk. Certain risks cannot be eliminated without destroying the unique character of this workshop.
These inherent risks are some of the same elements that contribute to the unique character of this activity and can be the cause of loss or damage to my equipment, or accidental injury, illness, or in extreme cases, permanent trauma or death. Bob Coates Photography does not want to frighten me or reduce my enthusiasm of this activity, but believes it is important for me to know in advance what to expect and to be informed of the inherent risks. The following describes some, but not all, of those risks.
I agree to assume and accept full responsibility for the inherent risks identified herein and those risks not specifically identified. My participation in this activity is purely voluntary, no one is forcing me to participate, and I elect to participate in spite of and with full knowledge of risks.
I acknowledge that engaging in this activity may require a degree of skill and knowledge different than other activities and that I have responsibilities as a participant. I acknowledge that the staff of Bob Coates Photography has been available to more fully explain to me the nature and physical demands of this activity and the inherent risks, hazards, and dangers associated with this activity
"From the customer service perspective, Bob is well-organized, reliable and efficient. He returns phone calls and emails promptly. When he makes a promise, you can count on him coming through. Charming yet purposeful, he gets the job done with a smile. He's got a great sense of humor. He can be off-the-wall zany, but always serious about delivering the very best work."