Professional Photographers of America Convention
Conventions. If you aren't getting out for face to face learning opportunities I feel you are missing out on a vital link to running a successful business. It's true that there are many ways in this day and age to learn more photography, art and business skills via DVD's, online learning with things like UTube, Linda.com and Kelby One etc… BUT, in my mind you are missing out on the personal connections and being exposed to new sights and sounds outside your normal working environment. That stimulation can be key to having wonderful breakthroughs in the art and science of running your business.
Here's the view out the porthole of the plane on the way to Atlanta. Used the Lumix FZ1000 set to macro mode to get the camera close to focus on the rain trails running by my view…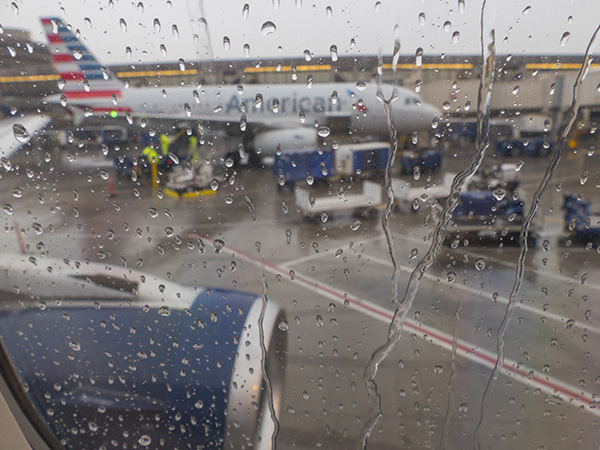 On the tarmac waiting for liftoff in Phoenix, Arizona
If you are here at Imaging don't forget to say 'Hi'!
Yours in Creative Photography,   Bob