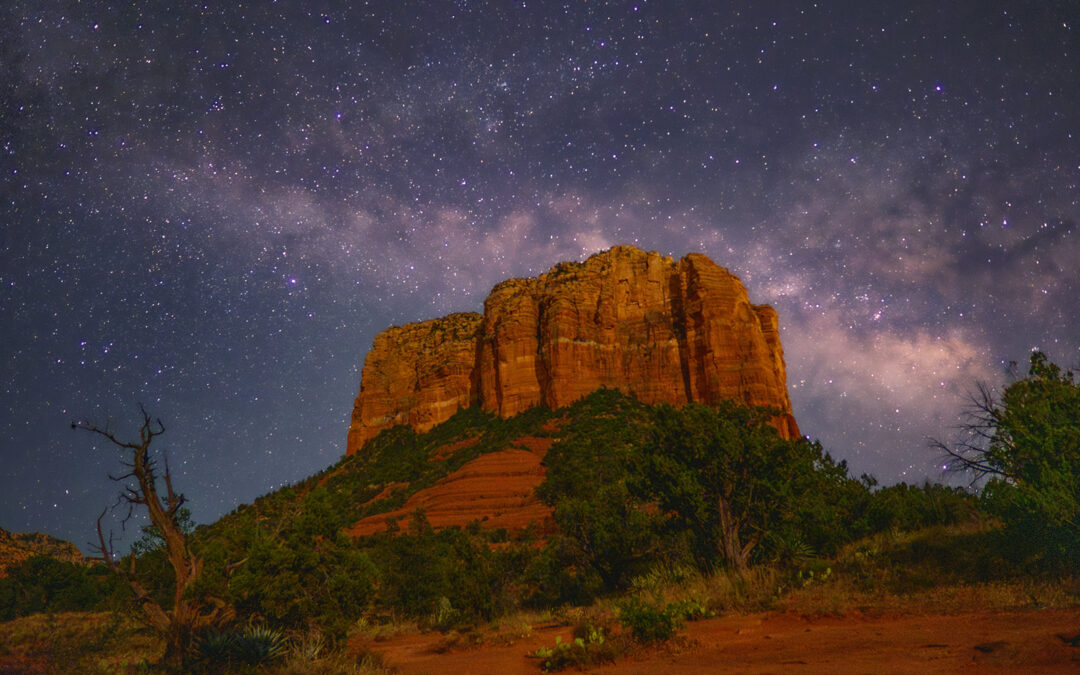 Had a blast with my last couple at the Milky Way and Night Sky Photo Workshop here in Sedona. We had two clear nights with the Milky Way making an appearance both times. It was a test run to see how the class would go.
Here's feedback from June workshop attendees Cindy and Paul…
"Bob,
Thanks for the resource page, I'm sure Paul and I will use it many times. We thoroughly enjoyed the class and learned quite a bit during the few days we were there.
Here are my thoughts on the class: The Milky Way and Night Sky Workshop was very useful and enjoyable. Things we learned included planning, star stacking, focusing technique, and composition.
You were knowledgeable on different cameras and helpful finding needed camera settings for our cameras.
Holding the course in the red rocks area of Arizona provided an excellent opportunity to implement all the techniques learned. I now feel confident in shooting the Milky Way and highly recommend the Bob Coates MW Photography Course.
Thanks again and take care." Cindy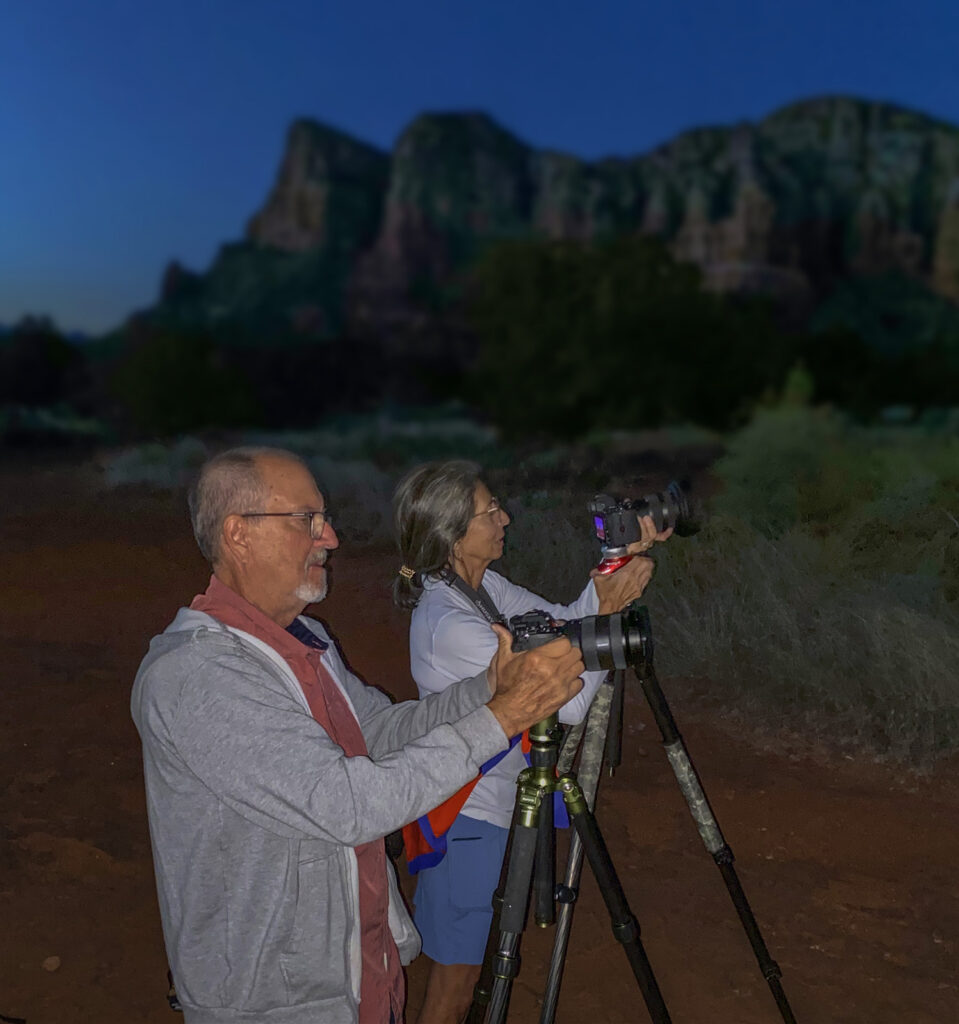 The four hours of instruction on the first day is just about right to cover all of the shooting and camera setup bases.
Dinner was great at Sound Bites Grill. SBG set up a limited, but extremely varied menu for my workshop guests. We even had live music. Then it was off to hike to the Milky Way location with time to scout out foregrounds and practice with the PhotoPills APP.
Day two was downloading and processing images from the night before and answering questions that popped up from the previous night's shoot. Five hours in the classroom was plenty. Break time and dinner on our own meeting for night two of night sky photography. Off to bed and then an early morning session with extra Photoshop processing and answering final questions.
New dates have been posted on the Milky Way Workshop page. Take a look and let me know which dates work best for you.