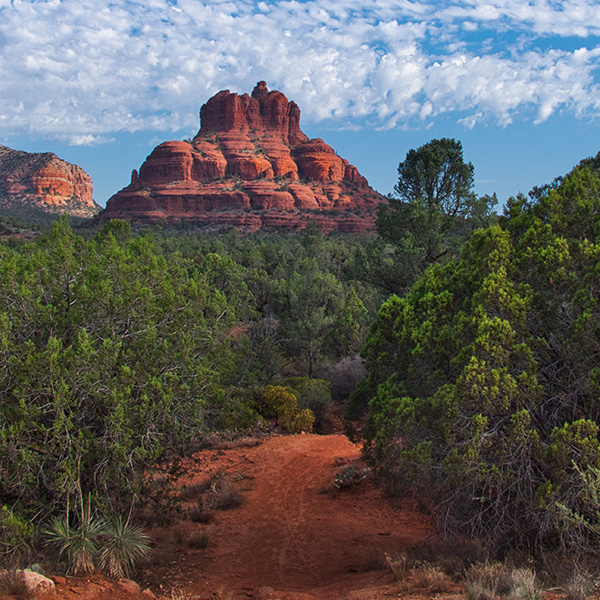 Red Rocks of Sedona, Arizona
I am incredibly fortunate to live in a picturesque area filled with red rocks, blue skies, and bounteous wildlife. I carry a camera with me wherever I go. I used to try to do this in the past but found myself parking my camera when I wasn't officially working because the weight was uncomfortable. As a Panasonic Lumix Ambassador, I find that I have a camera with me at all times because the gear is lightweight and gives me the quality I need.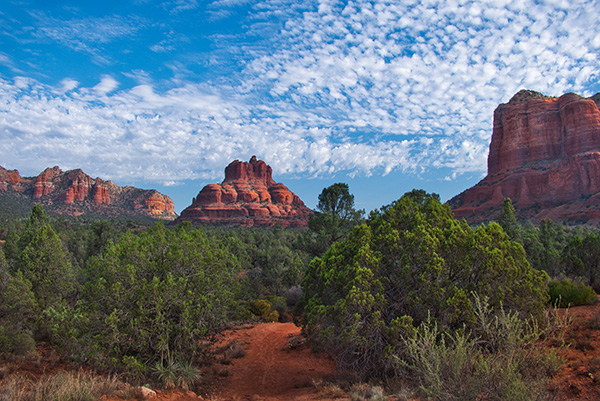 Path down to Bell Rock in Sedona made with FZ2500
My quest for lighter weight gear was prompted by my wife Holly who pointed out that I was hauling thirty-five pounds of photo gear with me on personal trips. When I said, "What's your problem? You aren't carrying it." She replied, "Neither are you as you often leave the gear in the room because it is so uncomfortably heavy. My wife is a brilliant woman who knows how to pierce my sometimes thick skull.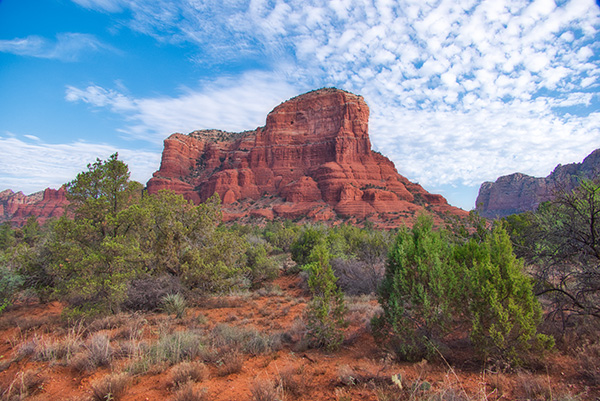 Courthouse Butte – Images processed with Adobe Photoshop and Skylum's Luminar 2018 **
Today I'm featuring the Lumix FZ2500 which is a prosumer camera. It can do almost everything as it is an all-in-one with a zoom range of 25-480mm and tons of features. The FZ2500 is a little under 2 1/2 pounds. The beauty is that it can focus in macro mode almost as close as you can get the camera to the subject. With the built-in f2.8-4.0 power zoom lens, it has a reach of 480mm optical. That's a long way!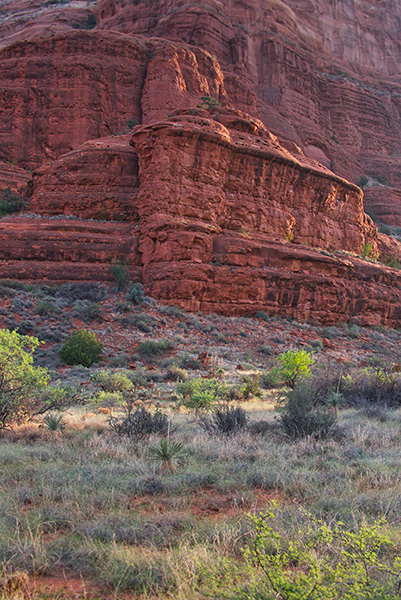 Detail of Courthouse Butte
One more thought is that many times a crop of the photo can be much stronger image and tell the story in a better fashion. Here's square crop of the top photo in the post.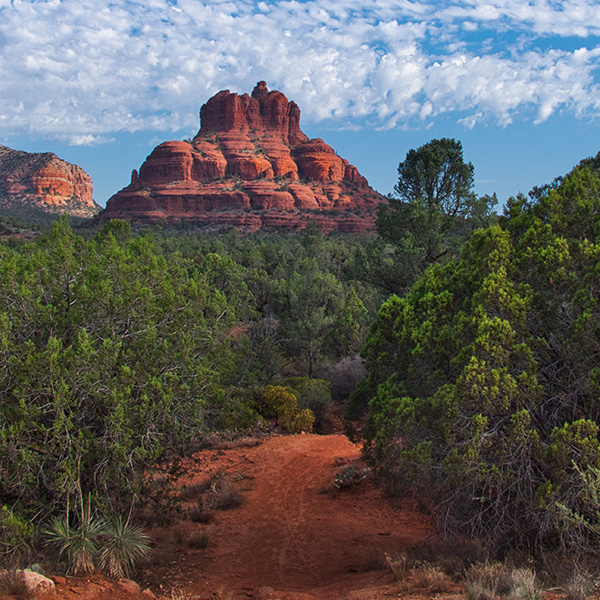 A stronger rendition of the top photo with a square crop.
Yours in Creative Photography,    Bob
PS – Take ten bucks off Luminar or other Skylum software with the coupon code – COATES