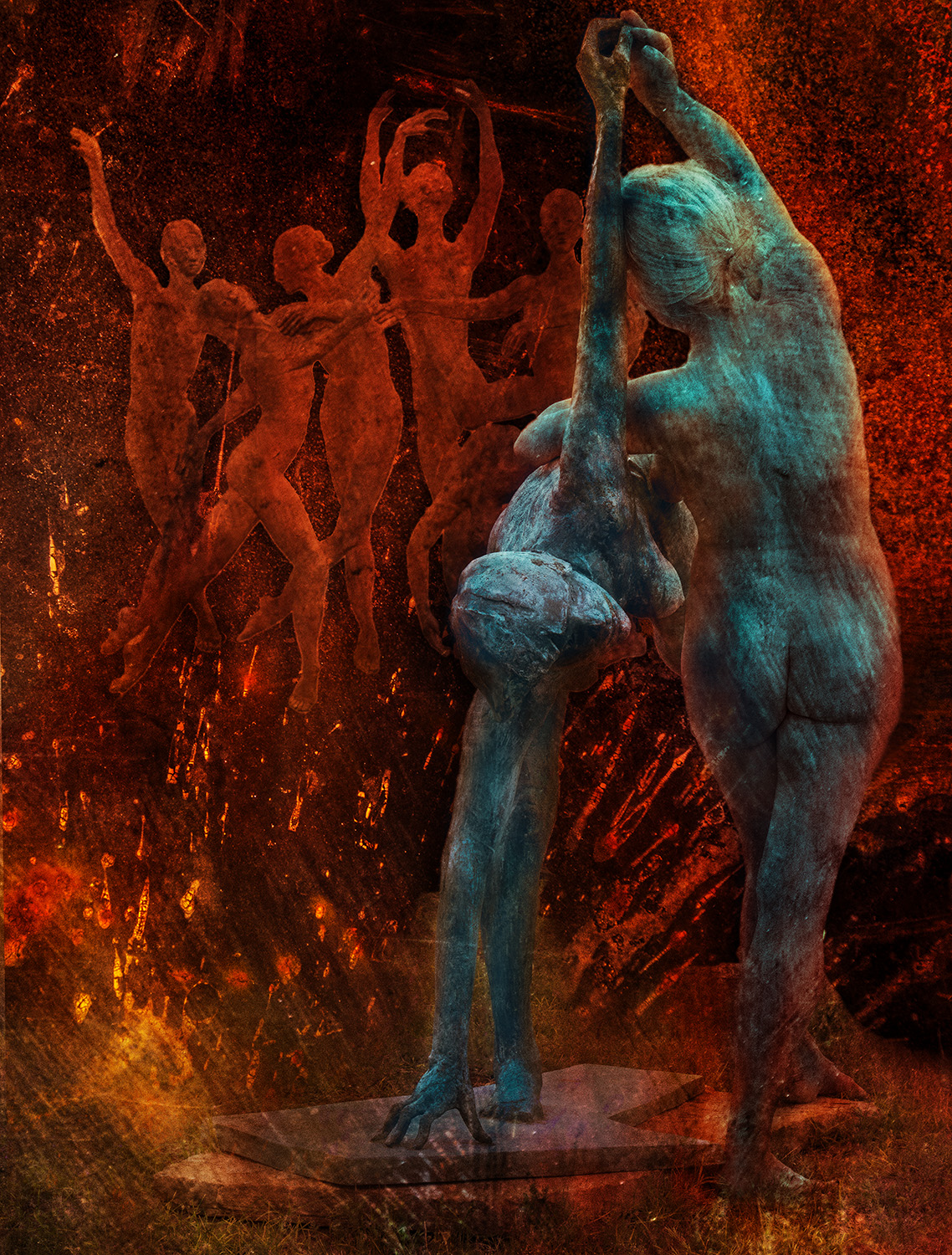 It's Good To Have A Muse
muse2/ mjuːz/ noun 1.a goddess that inspires a creative artist, esp a poet
Word Origin: from Old French, from Latin Mūsa, from Greek Mousa a Muse
Having a fellow artist who encourages you to explore new areas and ideas within your specialty is a fabulous tool to supplement your creativity.
Meet Pash.
She is my muse.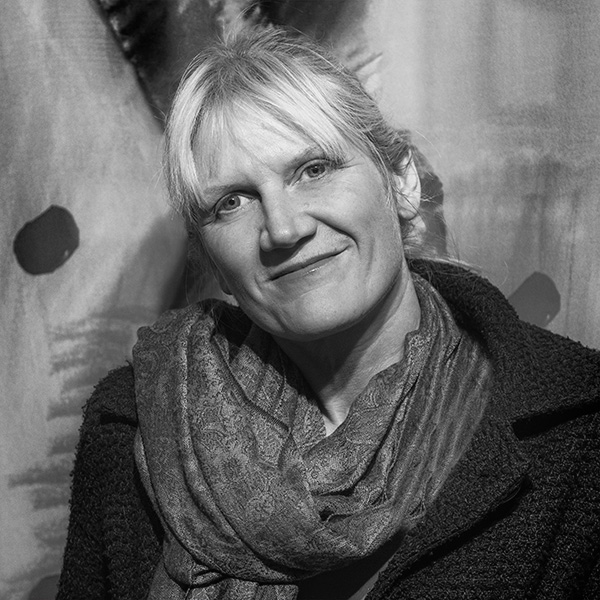 Pash Galbavy – Learn more check out her website 
Pash is a life model, dancer, mask maker and performance artist. Her tagline is 'Masks, Movement, Modeling and More.' She often is performing new concepts and pushing boundaries that inspire and inform new work for me. Just yesterday Pash asked if I would cover a life posing event for her with her artist group. This day would find Pash and her group at the gallery of John and Ruth Waddell in Cornville, AZ. The Waddells have created a magical space with bronze sculptures dancing and cavorting around the property. A truly magical area that Pash enhanced with her interaction while the artists sketched and drew their interpretations of the scene.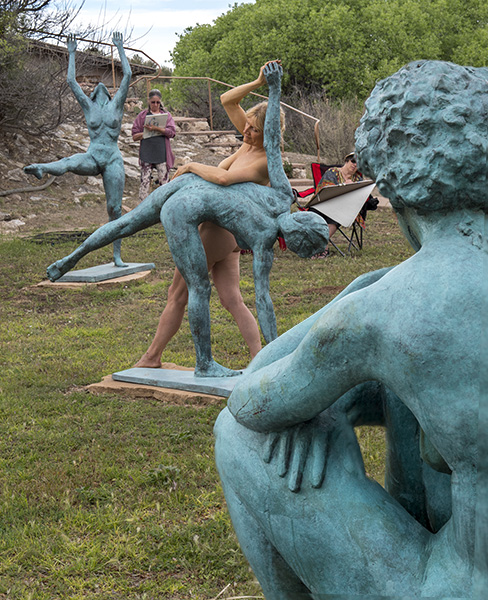 Pash in a pose integrated with John Waddell's bronze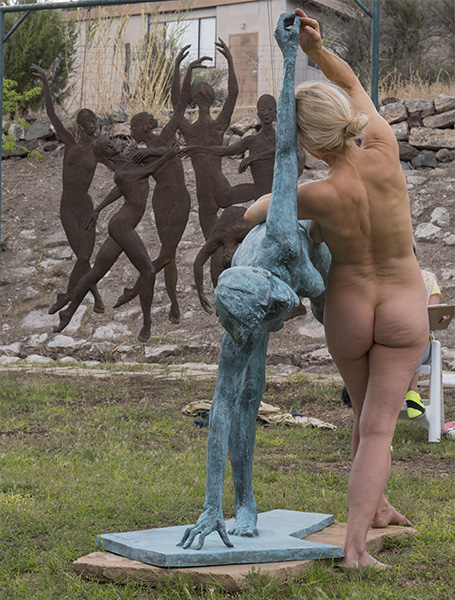 Pash asking me to photograph and document her event had me make this image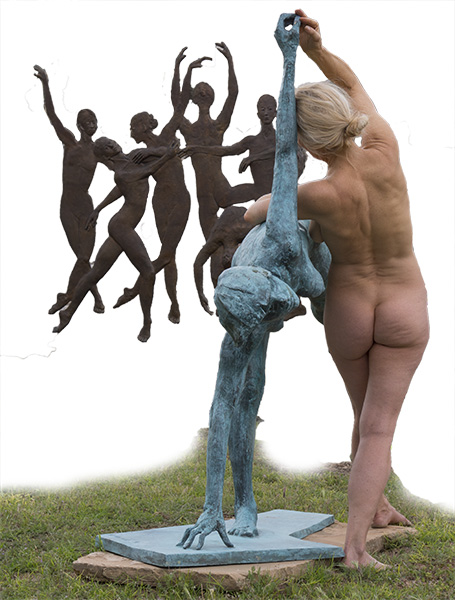 Which led to me isolating some areas in moving toward a new piece of art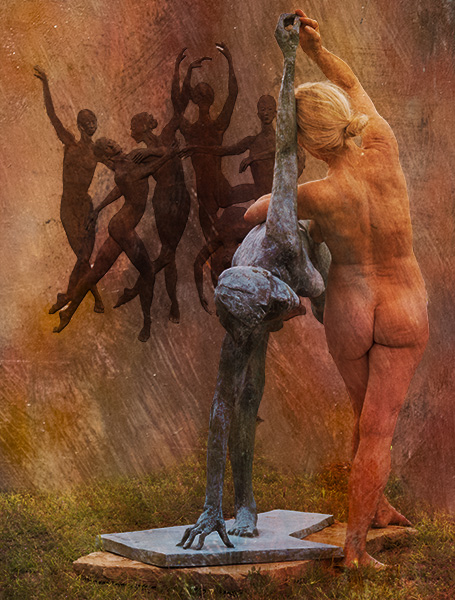 Working sketch experimenting with beginning textures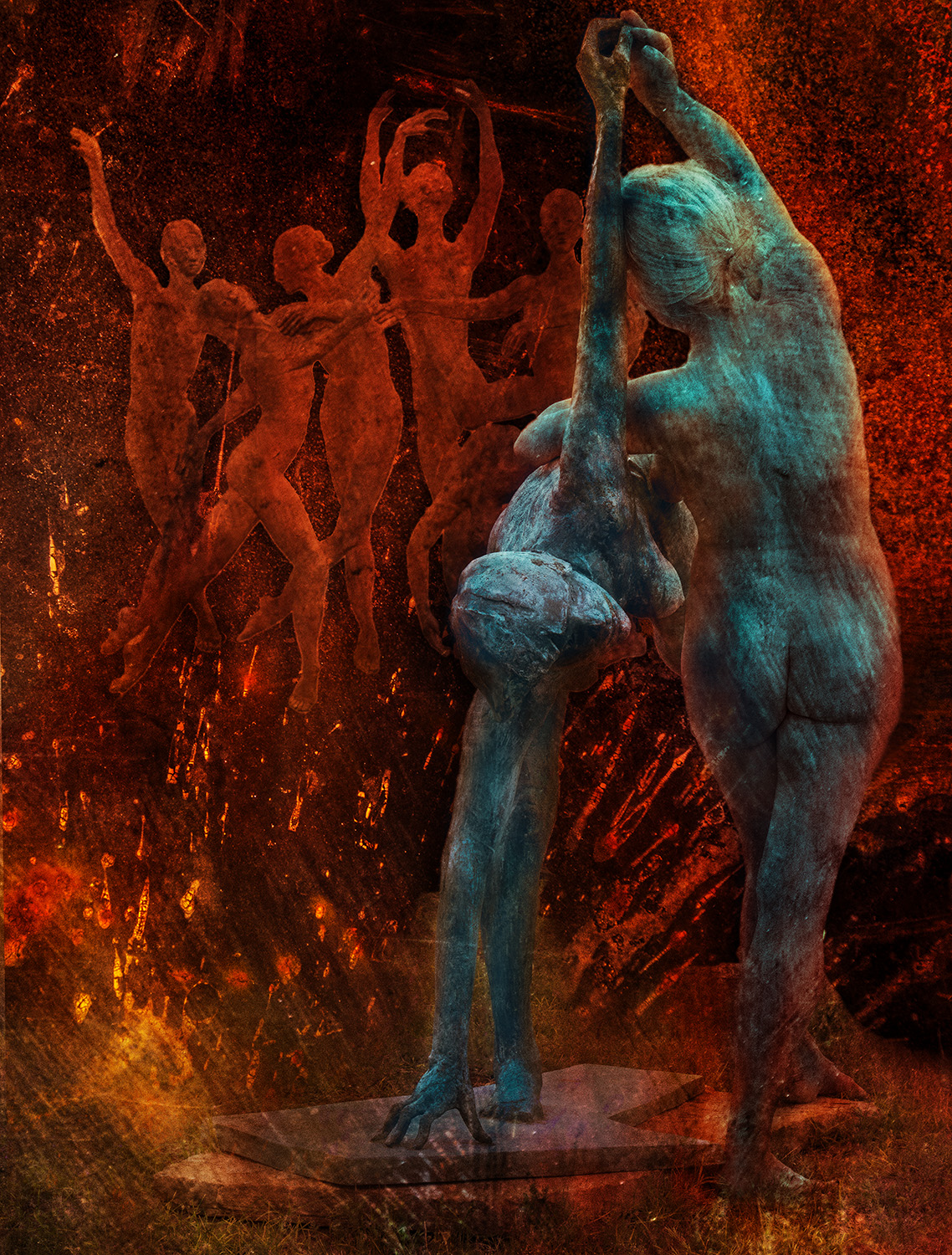 A picture I am currently calling 'Merge' (working title)
Images such as this are put together utilizing multiple photos of textures blended using Adobe Photoshop Layers, Color Modes, Blend Modes, and Masks. I sometimes will experiment with ten to twenty different versions before settling on a final image. This one is getting pretty close.
Images in this post were captured with the Lumix G9 and the Leica 12-60mm f2.8-4 lens.
Yours in Creative Photography,      Bob