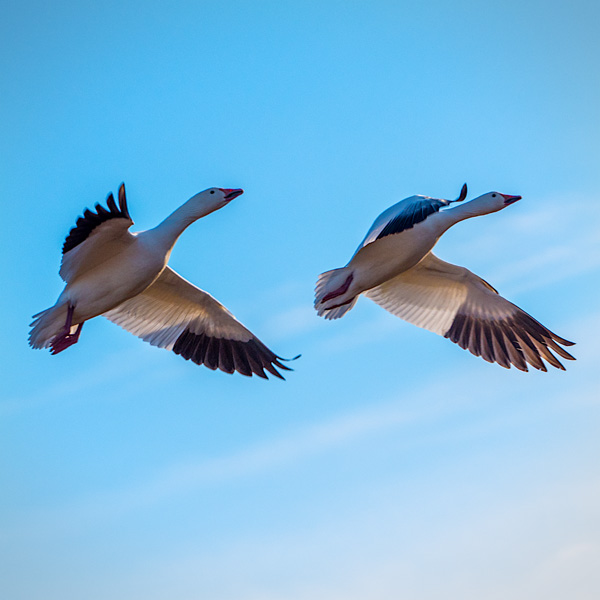 Festival of the Cranes
Bosque Del Apache National Wildlife Refuge
White Snow Geese must have gotten the invitation too.
I was in Socorro, New Mexico at the Festival of the Cranes hanging with the massive flocks of birds and a mass of photographers. Gotta tell you I felt like the Snow Goose whisperer during my workshop. The 10,000-plus Snow geese seemed to be following me around the refuge. Seeing them move as a group and fly mass ascensions from place to place was magical! Here are a few photos to help visually tell the story.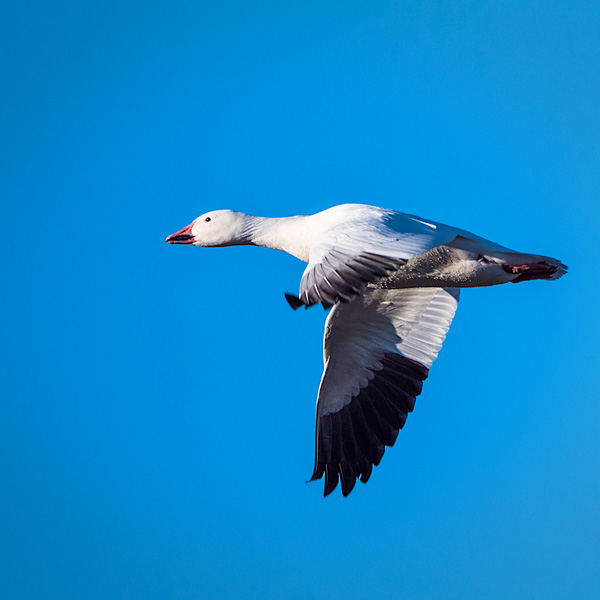 If you look closely, you can see the water droplets on the goose's body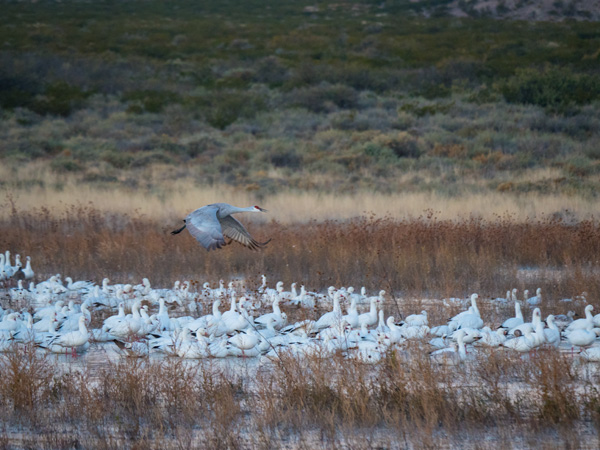 A sandhill crane works to land over a pile of snow geese. The guides at the Festival of the Cranes consider the geese interlopers. (And there were about 20,000 plus!)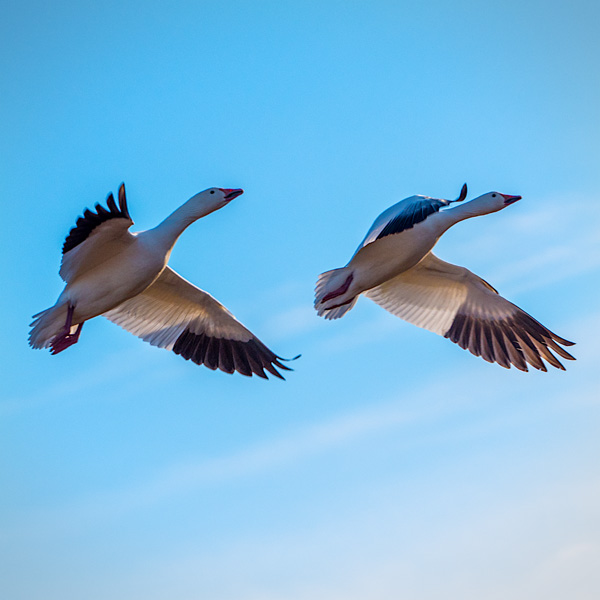 A pair of snow geese in flight
This trip is my second time at the Bosque Del Apache National Wildlife Preserve, and I certainly hope it won't be my last. It is a well-managed area with wildlife throughout the year. Each year the cranes and geese return on their annual migration just before Thanksgiving. It is a sight to behold when 20,000 geese take to the air. I'll share some photos of that spectacle in a day or so. To tell the truth, I stopped making images for a  while to experience the display of so many birds in flight, or as my friend, Skip Cohen says, "Take 'Neurochromes' and burn the images into your brain."
Images were made with Panasonic cameras. Most often the LUMIX G Leica DG Vario-Elmar Professional Lens, 100-400MM, F4.0-6.3 ASPH mounted on the Lumix G9 and the Lumix GH5 for a second body. I had the chance to try out the Leica DG Vario-Elamarit 50-200mm 2.8-40 lens I am now lusting after this… A sweet piece of glass!
Have a happy Thanksgiving!
Yours in Creative Photography,    Bob