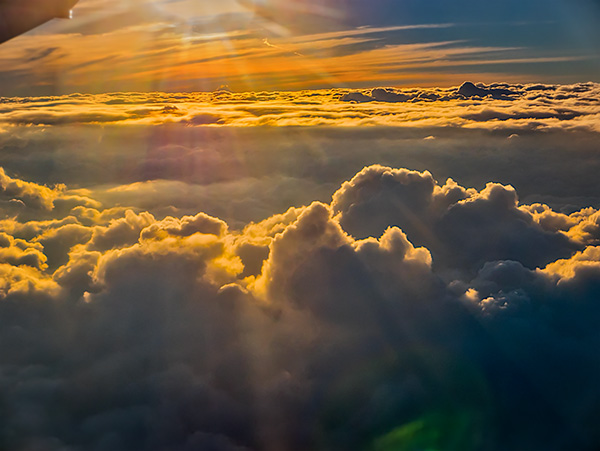 Clouds Illusions – Part Two
A couple of weeks ago I shared some clouds and ideas about photographing them and some thoughts on using them in working on your art images. (see the post here)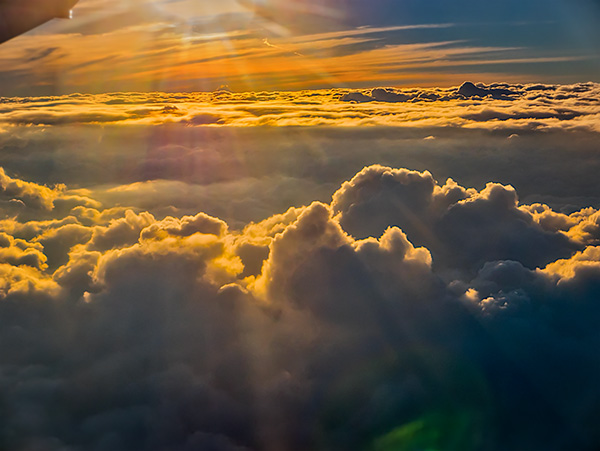 Sunset was coming together looking over the clouds from the window seat.
I referred to Judy Collins' song "Both Sides Now" referring to clouds and said I would share some images inspired by Julianne Kost's book 'Window Seat.' After seeing her book, I thought about my pictures out the porthole of the plane as I traveled around the country on my Panasonic teaching forays. I have quite a collection of photos of clouds from above I thought that they deserved a post of their own. So here you go. Images are from the upper side of Both Sides Now.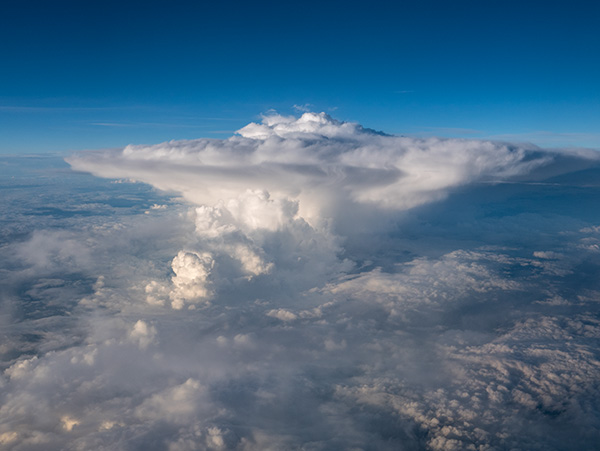 Watching a thunderhead form from this angle is quite different.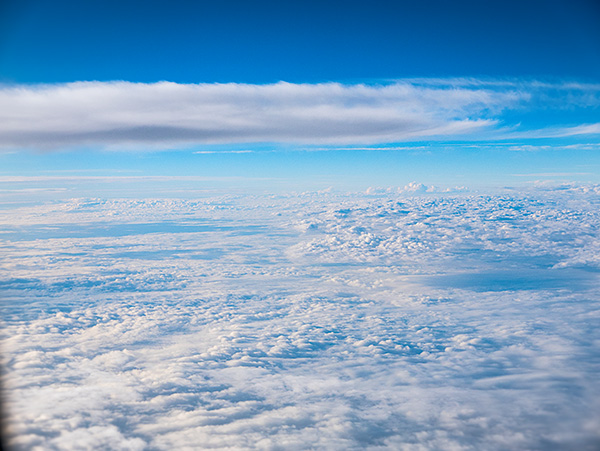 I enjoy the 'cloudscape' with its own set of clouds above.
It turns out that all of the cloud photos in this post were made with the Pansonic Lumix LX100 which I refer to as the 'professional's point and shoot camera.' It has a smaller chip, but the lens is sweet and fast. It's on a magnesium body, and all the critical controls are available on the outside of the camera just as we had back in the day. That said, it has a ton of features we didn't have then including eleven frames per second burst captures. If you go into 4K Photo Mode, you can pull 3,400-pixel stills at 24 frames per second. And plenty more.
On the downside, it does not have a superzoom so if you get this for travel photos you've got to do some zooming with your feet, but that's what keeps the size down.
It's on my list to work with the clouds from above and try to put them in art pieces. I'm hoping I can make it work and give almost a sense of 'Something is wrong here, but I can't quite figure it out.' But that will be a post for another day.
Yours in Creative Photography,      Bob