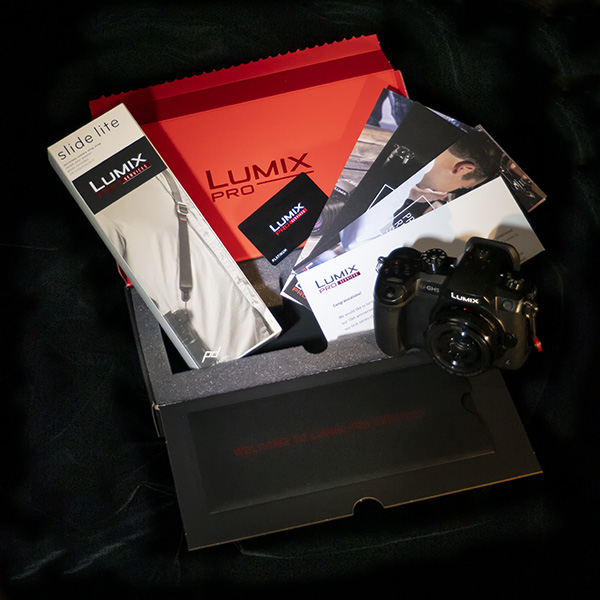 Lumix Professional Services
Panasonic is working toward serving the professional photography market in an exceptional way. As you probably know they have come out with two full frame mirrorless cameras (shipping in April) adding to their micro 4/3rds line. If you pre-order a full frame camera from Hunt's Photo Video before April 4th you'll get an extra battery and battery grip at no extra charge. (tell 'em I sent you if you would be so kind)
Just received my Lumix Pro Services welcome packet. It includes all the deals, contact information and membership card. They started this program last year and I used it for the first time myself just this week.
Service was as advertised. I received a Fed-Ex label for overnight shipping. Contact immediately when they received the camera and verified the problem. (the rubber from the SD card door was coming up) They again contacted me right away to let me know it was a warranty repair. The door was replaced and the camera was returned via Fed-Ex overnight.
Wahoo!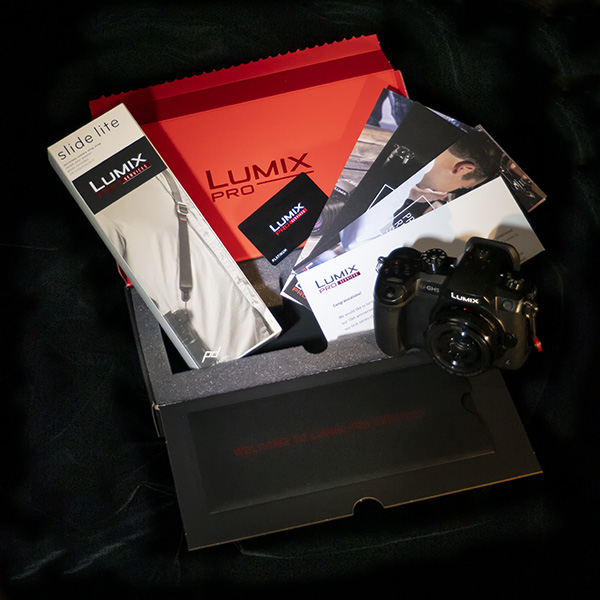 Lumix Pro Services Welcome Packet * Note does not come with GH5 camera!
Here's most of the skinny on what's included:
• 2 day turn-around on repairs
• Free next day shipping both ways
• Twenty percent discount on Out-of-Warranty Repairs
• Online order tracking
• Loaner gear
• Free clean and check for two bodies and lenses per year
• As a bonus in the welcome packet, here's my favorite, a Lumix pro camera strap. One of the reasons the camera strap is my favorite is because Panasonic has partnered with Peak Design. Peak Design makes straps that have a quick release that is extremely handy. I'll do another post on my Peak Design straps as I could be considered a fan-boy for their product. The post will show you why
There's more but I'll let you go dig that out from the Lumix Pro Services site.
Yours in Creative Photography,        Bob
PS – Remember to pre-order to get the extra battery and battery grip from Hunt's Photo Video before April fourth