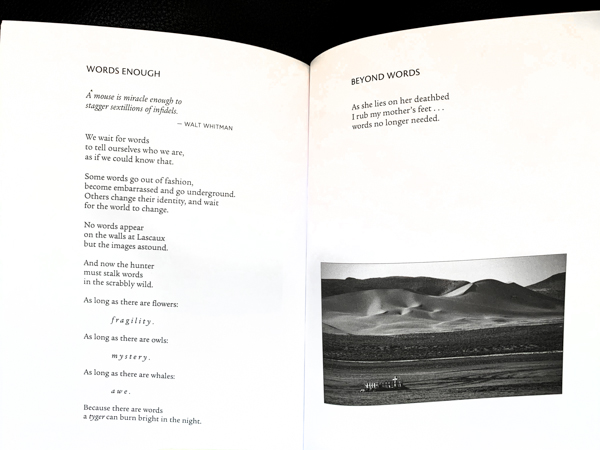 My photographer friend Sara Frances shared her trials and tribulations of self-publishing a photo book. This is part two of a five part series. Read on for some great ideas. (Editor) Start with Part One
Publishing Path Part Two
In this issue we're tackling the conception of your book to the birth; the first three steps. Concept, audience and content. Most artists and photographers would incorrectly argue that their art is the first thing to be considered. At least not when a book is the concept.
What is your concept?
Ask what you have to say as an art photographer. Your theme, favorite subject, particular style, longtime project—what you believe in as an artist, what moves your soul. This is not a portfolio; nothing like what we do every day for our clients and to attract new ones. To be viable, a photo book cannot be a loose collection, but must tell a cohesive story—the story you are simply itching to tell!
Define your audience
Then the next question is to define the audience for that specific story. The scope of potential audience determines quantity print run as well as whether a specific topic will gain traction. Call it market research, or just plain search, for salability. This means going to book stores, photo book stores, and internet. But that's not all: gift stores, museums, art galleries that offer photography are the next rung of outlets where you book might find a welcoming audience. How about new age or inspirational stores, even hospital gift shops! How about non-profit schools or nature institutions (that's called special sales)?
Control your sales
Do you want to capitalize on a current trend or do you want to strike out to fill a topic niche that you feel is under-represented? Here are three approaches for controlling costs and expanding audience.
• Since the documented sales of most limited edition art photo books is 80 copies or less, you may choose a very limited run that you are sure you can see to family and friends—say 50 copies. Many art and poetry book printers require a commitment of this quantity as a pre-condition. Not a wrong answer.
• If you want to scale your potential sale numbers, the collaborative route will open doors. Team up with an author, and your mail list more than doubles: yours, the author's, and people interested in hybrid works. Added value.
• Teaming with a special interest non-profit that is involved in the subject of your images has potential, assuming the product is something the charity's public will get behind. Be prepared to provide significant percent of monetary return as well as doing a significant part of the marketing and all of the fulfillment.
Sara Frances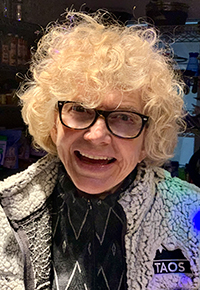 Sara is a many-decades Master Photographic Craftsman out of Denver whose artistic focus has always been book making with images. Her albums won PPA merits starting well before digital capture, as well as for what is believed to be the first ever awarded portrait album. She has evolved from daily, shorter-term studio photography into exclusively special projects of long commitment. Her second hybrid photo/memoir art book, Fragments of Spirit, now published under her own mark, Photo Mirage Books, is available mid-December 2020.
Renewing her lifelong interest in creative writing, she was recently was accepted for Lighthouse Writers Workshop's Poetry Collective, graduating a year later with a forthcoming hybrid work marrying over 275 manipulated iPhone images with 120 poems: What to Wear to Paradise.
Her three-year quest to learn all facets of the art book industry has influenced her to give back with hands-on publishing classes. She is a judge for the Independent Book Publishers Association (IBPA) and for Colorado Independent Publishers Association (CIPA.) She teaches for Osher Lifelong Learning Institute (OLLI) at the University of Denver, for PPA Super One Day seminars, and also mentors hybrid image/text projects.
To find Sara on social media search SaraFrancesPhotographer or email – [email protected]