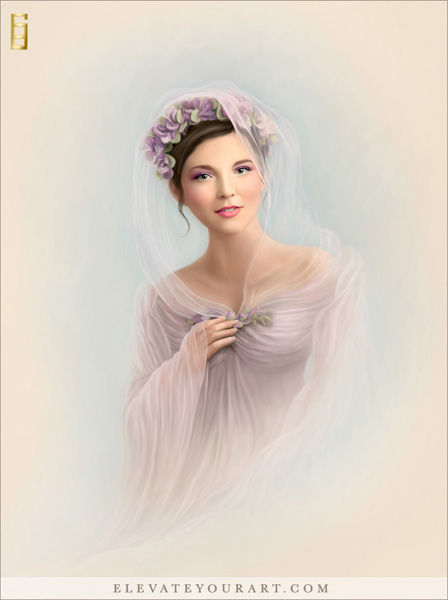 Tuesday Painterly Art
Michelle Parsley M.Photog, M. Artist, Cr., CPP
I had the pleasure of taking a Michelle Parsley full day Pre-Con class at Imaging USA this year. I was extremely impressed with her attention to detail and classroom style. If you ever get the opportunity to learn from Michelle, I highly recommend it. BTW, you can also work with Michelle online. Check out links to her education at the bottom of the post.
Hear now from Michelle below as she talks about her work and producing images for PPA's International Photographic Competition. All Images © Michelle Parsley 2019 All Rights Reserved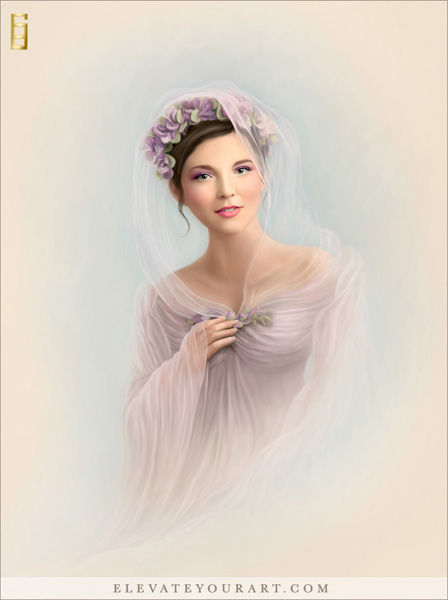 "For most of my client work, I create "pretty pictures" in either digital or traditional mediums. An
example of client work would be "A Study in Pastels".
But when I'm given free rein to do anything I want — I love to tell stories with my images. I
believe storytelling is one of my artistic strengths and I find it especially satisfying when others
can easily see the story. I often employ this tactic in my competition images.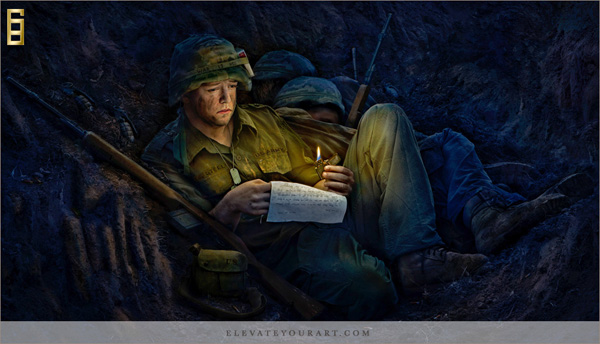 Sometimes, I am compelled to tell a serious story — like in the image "Dear John". Anyone
that has served in our armed forces can easily identify with this image.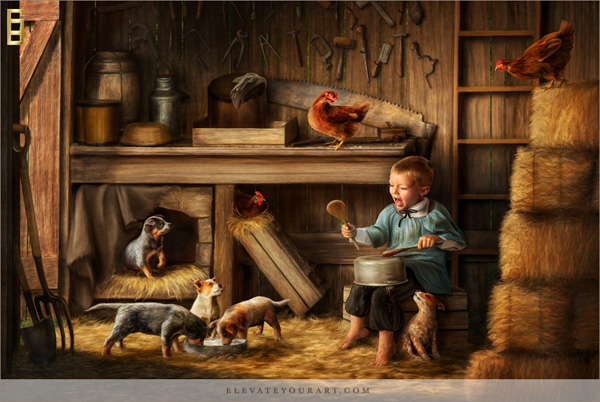 More often than not, I tell humorous stories like "Dinner and a Show". What little one hasn't
used a pot for a drum and sang at the top of their lungs? By giving him an audience of
puppies in a barn, it accurately reflects the realities of life with boys on the farm. (No — this
child is not one of my boys)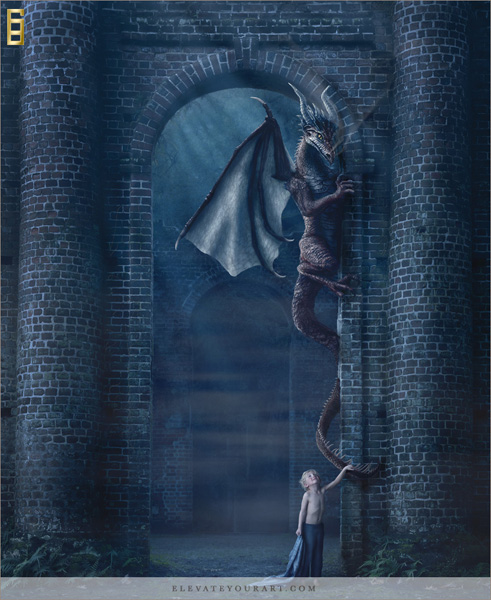 In "Who's Training Whom?" You can really get a glimpse into my imagination. I had the
pleasure of visiting the old Sheldon Church ruins in the Charleston, SC area with Tiffany Briley
of Charleston Photography Tours a few years back. I couldn't help but let my imagination run
wild! What a giggle it was to have Julia Kelleher photograph her son based on my directions,
and create this fanciful image of a friendly dragon. The dragon was created by photographing
a plastic toy from several angles and frankensteining it together in Photoshop.
Continued next week!
Behind every artist there is a story and Michelle's story began as a child when she would draw or paint with anything she could find (which got her in trouble on more than one occasion!). She has been creating hand drawn and hand
painted art for clients for nearly 20 years. Michelle is mostly self-taught in all the mediums she uses to express
her creativity. By combining her love of both digital and organic mediums, Michelle is uniquely equipped to both create and teach art. Michelle earned her Certified Professional Photographer (CPP) designation from Professional
Photographers of America (PPA) in 2009 which led her to enter her first International
Photographic Competition in 2010.
She has since earned the Master of Photography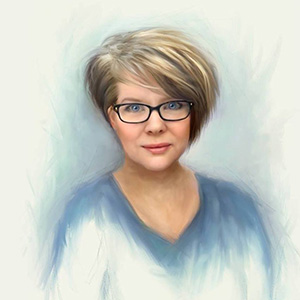 and Master Artist degrees in 2014, diamond artist of the year in 2012, the
Imaging Excellence Award in 2015, Photographic Craftsman in 2017, Double diamond and the Imaging Excellence Bar in 2018.
When Michelle is not teaching, photographing, or painting, she enjoys a great cup of coffee, dark chocolate, and working on the family farm in rural Tennessee where she lives with her husband of over 25 years, their four children, four dogs, and an ever changing host of farm animals.
The class I took from Michelle – Photoshop Clone Painting
More Clone Painting Classes – All Clone Painting Classes
General Teaching site – Elevate Your Art