The parties move around to a different restaurant each night during the Sedona Film Fest and last night it was Sounds Bites Grill playing hot with a great spread and music by Ralf Illenberger on guitar and Troy Perkins on his handmade bass. Just seeing the work Troy did on his bass guitar shows me he's a pretty incredible carpenter! (missed the name of the drummer… sorry about that!)
Michele asked me to stop by to create some stock advertising images for future promotion of the restaurant showing how they take care of biz for group events. Here's a few.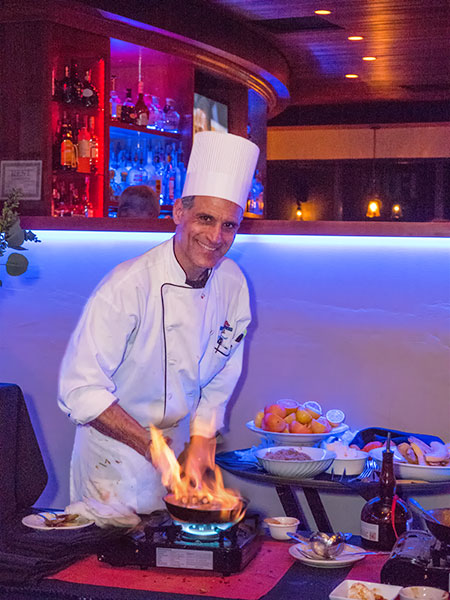 Chef kicking out the Bananas Foster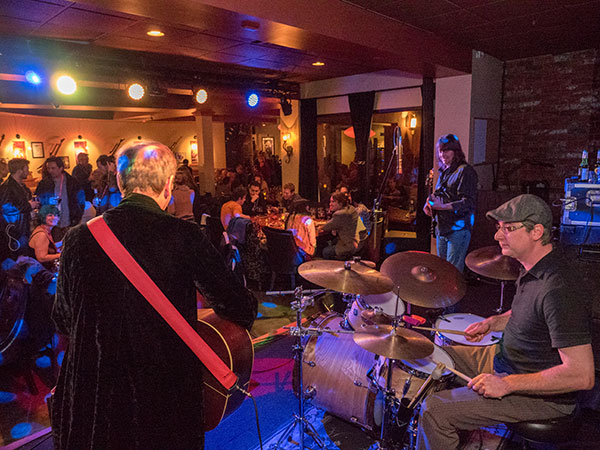 Capturing the crowd from behind the stage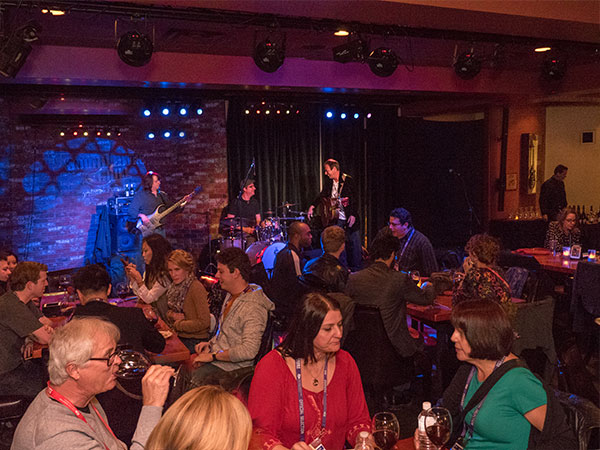 Looking round from the regular direction, crowd to band photo.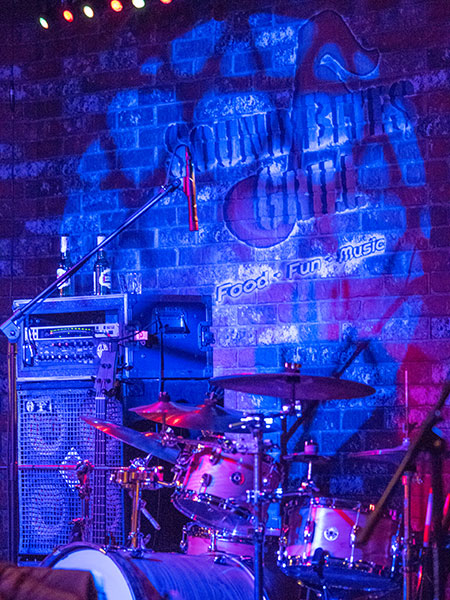 A little slice of the stage with the Sound Bites logo lit on the wall.
Images were captured with the Lumix GH4 and a bit of on camera fill flash. Always try to not make the flash apparent by dragging the shutter (slow shutter speed) to allow the background to register with the ambient light and then a kiss of flash to freeze and fill the foreground.
Yours in Creative Photography,        Bob