Photographer Kevin Ames and I were having a conversation about making people's days better. I shared with him that when I travel I always wish the flight attendants a great flight before they have a chance to greet me. This really lights up their facial muscles, especially when they've had a day full of weather delays or been hassled by harried passengers who are delayed on their flights.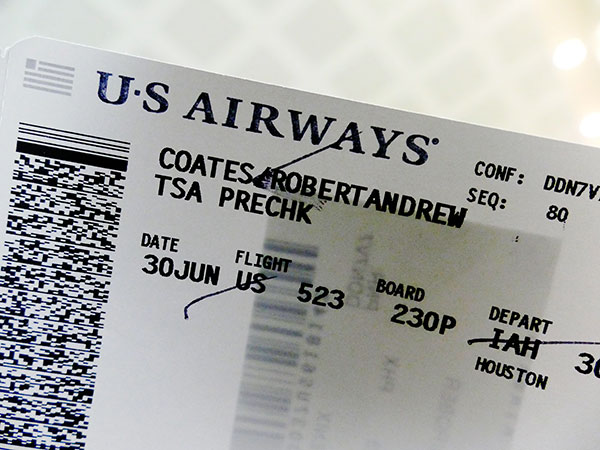 "Hey! Thanks for help keeping us safe."
Kevin shared that he addresses all the TSA personnel with a hearty, "Hey! Thanks for help keeping us safe." I added this to my travel routine and noticed a huge shift in attitude whenever I have shared this thought with TSA.
We all appreciate being appreciated and I would like to turn Kevin's thought into a movement. Whenever you travel any people you come into contact with try to make their day a little better.
If someone is wearing a good looking outfit or any thing that you notice that's interesting let them know. I know I'm on the outgoing side and you might not be but at the very least let's try it on the TSA people. Make everyone feel a little better and it spreads… Believe me. Any time you can make someone feel a bit better it like dropping a pebble in a pond. It doesn't look like much until you see the rings spread out from that one little splash. When there are lots of small compliments shared and the concentric rings start to intersect that before you know it someone will be sharing a compliment with you…
Yours in Creative Photography,    Bob