I'm a fan of some of Georgia O'Keeffe's art and with her inspiration I am using multiple images and this cow skull on the fence that I photographed at the last Arizona Professional Photographers all day event where I was teaching at a Western set town called Canyon Creek Ranch… (should you ever be in the area it's a fun place to visit with history, jeep rides, horseback riding and more)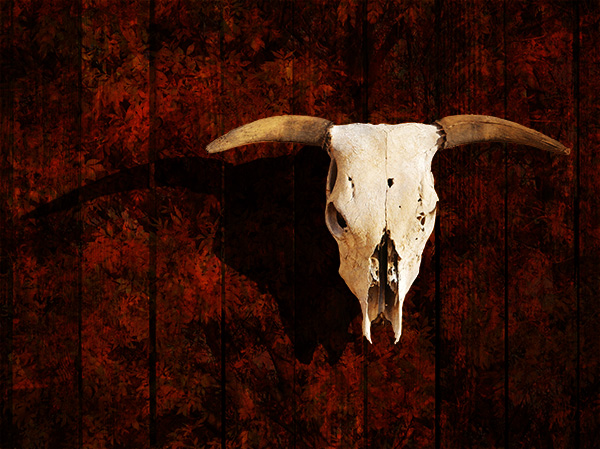 Inspired by O'keeffe
I call this process Photo-Synthesis whereby I use multiple images and blend them together to create something that I believe is greater than the sum of the parts.texture on the fence was created with two leaf images and a sheet metal image using differing Blend Modes in Adobe Photoshop.
This image is part of my 'play to learn' time. 'Play to learn time' is important for growing your skills and stretching vision.
What have you done lately to push your skills to another level??
Yours in Creative Photography,    Bob
PS – If you would like to have me come speak to your local photography group or set up one on one lessons let me know…