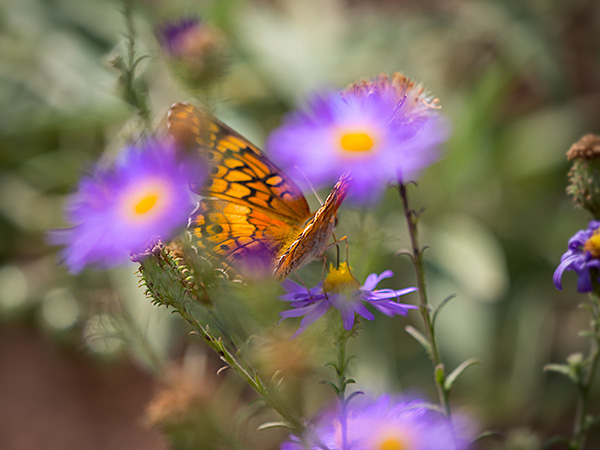 Long Lens Photography – 100-400mm
I enjoy my long lens for outdoor photography. It's a beautiful piece of equipment for isolating subjects against a background with nice bokeh. The longer the lens, the easier it is to have an out-of-focus background. The PANASONIC LUMIX G Leica DG Vario-Elmar Professional Lens, 100-400MM, F4.0-6.3 ASPH is a magical lens IMHO.
Here are some images from a walkabout at the Sedona Wetlands. I didn't find many waterfowl as it was midday and possibly the wrong time of year. In any case, I always try to make the best of any photography situation and started looking for details. There are still some wildflowers scattered throughout. This attracts butterflies, birds, and bees.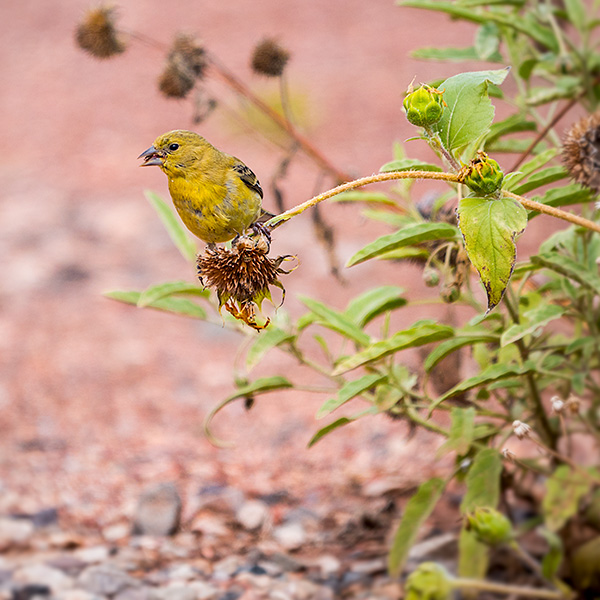 Adult female Lesser Goldfinch snacking on some wildflowers that have gone to seed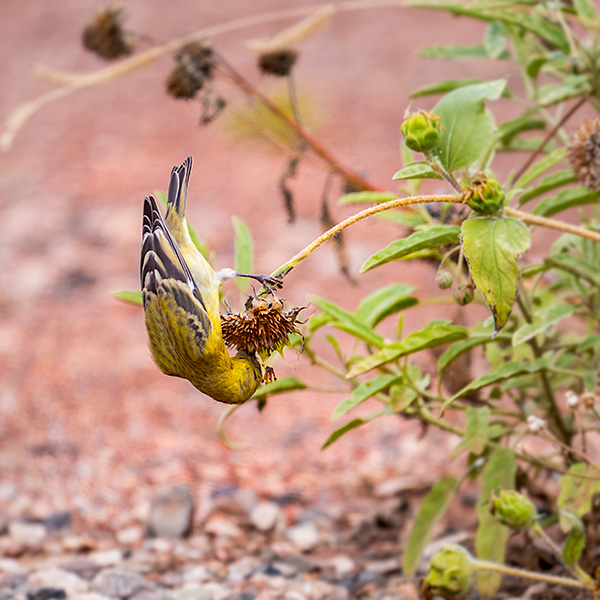 I always look to capture 'behavior' photos as well as straight portraits of my feathered friends. Here the Lesser Goldfinch is working to get the seeds free from the plant.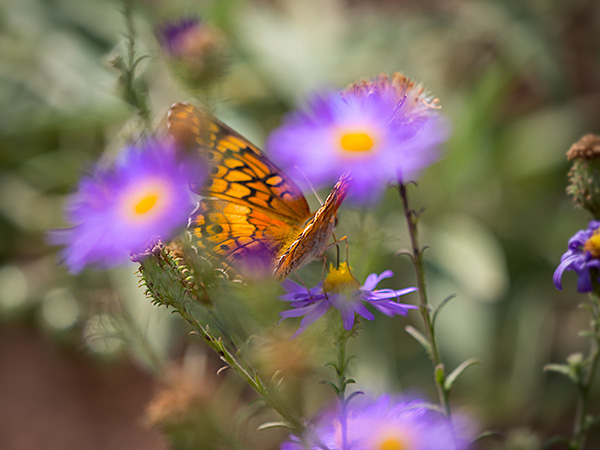 Butterfly caught with shallow depth of field between the plants.
The butterfly photo was my favorite photo of the day. If you've chased butterflies in the wild, you know how difficult it can be to get an interesting image. I tracked this one for a while and looked to 'sandwich' the butterfly with DOF. I wanted a sharp subject surrounded by the in and out of focus flowers. This was made more difficult as there were not a ton of flowers in bloom and the wind was making the flowers dance as well. Now that I see the image here I'll crop in a little tighter and loose the past prime flowers on the right-hand side of the photo.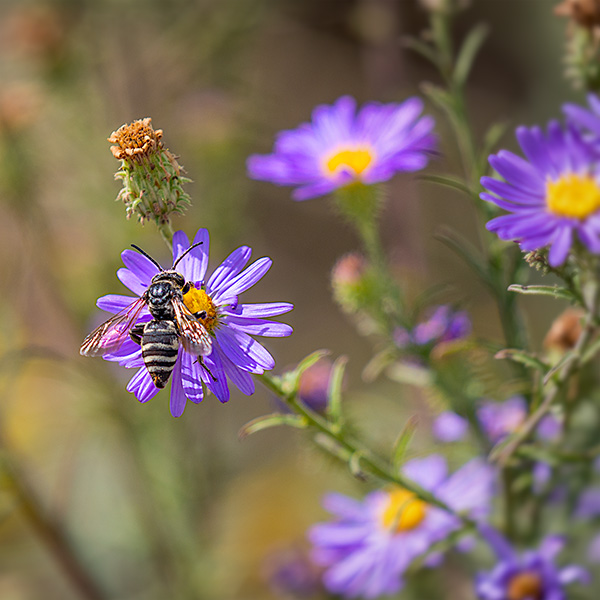 Wasps one of our other pollinators were flitting between the blooms as well as the butterflies.
I choose this one to share as it has a different color with black and white stripes.
Back to the lens. One complaint I hear about the lens is that it is very stiff to zoom. It was designed that way not to suffer 'lens creep' when you hang it from your shoulder. I've found a perfect way to change the zoom. Instead of trying to turn the lens, hold the lens and turn the camera. It's like opening a bottle of champagne where you hold the cork and twist the bottle. Makes it easy and you don't end up with the lens creep!
When paired with the Lumix G9 you get 6 and a half stops of handholdability. All images were handheld in this post.
Yours in Creative Photography,    Bob