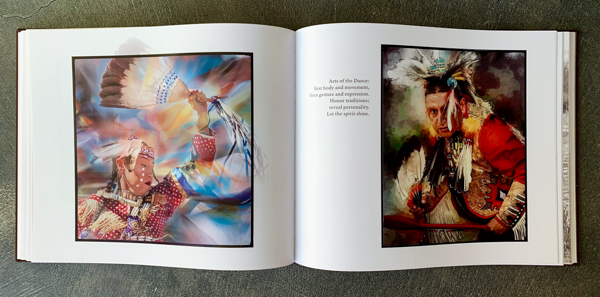 Fellow photographer Sara Francis has published photo books and asked to share the trials and tribulations of getting them into print. Please welcome Sara with these guest posts as she shares this five-part series on getting a photo book into print.
Your Photographic Forever; a five-part series that will make you want to put your images into print. Why Print a photo book now?
In spite of distancing and upheaval, it's a great time to publish a photo book—your photographic art in book form. My personal experience on the road to publish my retrospective and photo-memoir kickstarts this series. Here's the good news.
All book sales, including art and photo books, are up more than 100%. As photographers, we already own and work with many of the tools needed to conceive and design an attractive, salable book—without paying for costly designers and editors. Printing costs are now much less than you'd expect.
The concept of a book, a stunning, coffee table book, hard cover, with a wide-ranging folio of our own work, well, that's a goal that most of us have fostered for some time. I tried all sorts of avenues, including university presses for my 60-year photo project and memoir of the Taos Native American Pueblo, the artists of Taos I have known and the wonder of the region. Yes, strong regional interest and potential audience. I discovered four major roadblocks.
Choose your publisher
Institutional presses, if they accept you at all, take at least two years to come to print, and you have little say in the design and presentation. Exclusively photo and art book printers have limited funds and take a handful of projects a year. Many say they approach only photographers they themselves name. No chance to submit. More mainstream publishers are so genre-conscious that images, especially images with text or poetry are simply not a fit they consider. Worse, publishers who claim support for new or regional artists mostly just want to sell you their design and editing services, so you still have little input.
This the bad news I encountered, and it was a deal breaker. I've spent more than three years figuring out how to do it myself, my way. I set out to work through the entire process from concept to design to print to distribute and promote. I wanted my book to look just like I wanted, not someone else's design. At this point I can give you more good news. Over 50% of all books published are now independently or self published. And this trend continues to increase.
Steps forward
Here's the breakdown of steps to make the process financially feasible and technically manageable. In this series I hope I can coach you to think seriously about publishing and start the process toward reward under you own hand.
Concept
Audience
Content
Printer choice
Design
Edit
Warehouse
Distribution
Promotion
Bob is the first one to tell you that you don't get rich on a book. My job is to show you steps to publish that won't break the bank. And the riches! The satisfaction of a beautiful book is worth everything.
Proceed to Part Two of your book publishing path.
Sara Frances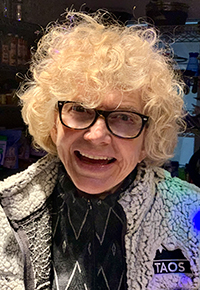 Sara is a many-decades Master Photographic Craftsman out of Denver whose artistic focus has always been book making with images. Her albums won PPA merits starting well before digital capture, as well as for what is believed to be the first ever awarded portrait album. She has evolved from daily, shorter-term studio photography into exclusively special projects of long commitment. Her second hybrid photo/memoir art book, Fragments of Spirit, now published under her own mark, Photo Mirage Books, is available mid-December 2020.
Renewing her lifelong interest in creative writing, she was recently was accepted for Lighthouse Writers Workshop's Poetry Collective, graduating a year later with a forthcoming hybrid work marrying over 275 manipulated iPhone images with 120 poems: What to Wear to Paradise.
Her three-year quest to learn all facets of the art book industry has influenced her to give back with hands-on publishing classes. She is a judge for the Independent Book Publishers Association (IBPA) and for Colorado Independent Publishers Association (CIPA.) She teaches for Osher Lifelong Learning Institute (OLLI) at the University of Denver, for PPA Super One Day seminars, and also mentors hybrid image/text projects.
To find Sara on social media search SaraFrancesPhotographer or email – [email protected]