Light rain misted the Atlanta restaurant my friends brought me to see. I ran outside and took a few moments getting my hair wet to photograph the brick building from several angles and went back in to laughter, swapping stories, enjoying food and downing a Guiness or two.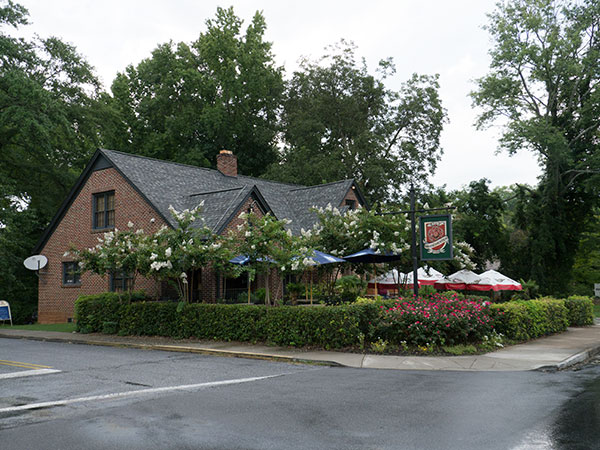 Original capture. Obviously the light under the overcast, rainy day was pretty flat.
Back in the office I downloaded the image and went to work to give the image an old world painterly quality.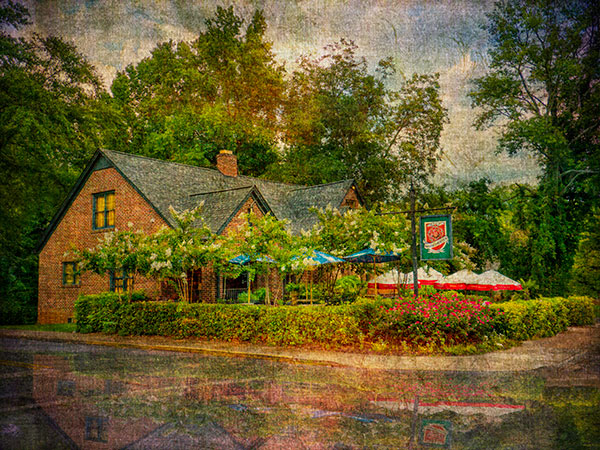 Here's the finished art piece I sent.
Send an email to the owner with a copy of the image and receive this response, "Oh my GOD!!!! I will call you –  I want to talk to you about this as soon as possible – when is a good time to catch you by phone?  Let me know the best number to reach you…….
Best, AK"
A few attempts at communication and all was quiet… for a year.
Back to Atlanta for some PPA biz and I made a canvas of the image to take to AK and the sale was made. We are working on some details right now but she wants to use the image as the restaurant's signature image for marketing on the web, in the restaurant, on menus and T-Shirts.
Two questions for you… Do you do work on speck? And, do you follow through?
By the way, the owner didn't think I was being pushy for continuing to follow up. She thanked me profusely!