Working with Tiffen ND Landscape Filters
Had a good time making photographs in Tampa with Rob Bird a couple of weeks ago. We were on the beach at Fort Desoto Park, and I was working with my Tiffen ND Pro 100 Landscape filters. I used the 10 Stop plus the three Stop filters stacked together under overcast skies.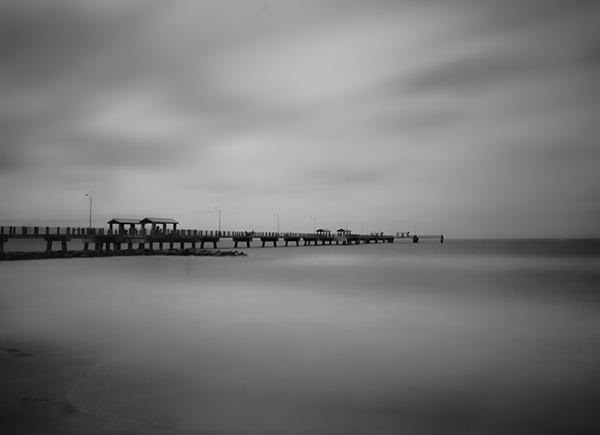 Made with Lumix GX8 camera and 12-35mm f2.8 G Vario Lens with a sixty-second exposure. Added a bit more blur to enhance the scene in post processing in Adobe Photoshop
I like the ability to add a sense of time to my images by using the deep ND filters. Clouds and water merge into an otherworldly look. I've only just begun to experiment with this type of photography and look forward to getting better.
When working with the Tiffen Filters, I feel confident that the glass will protect the actual filter material. In the past, I had been using plastic filters and often ended up with scratches making replacement frequently a necessity.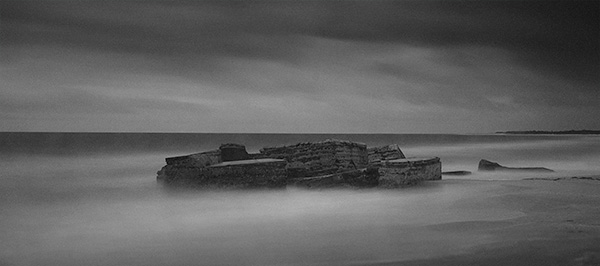 This image had the same settings and gear as above. Added just a bit of grain in post-production. Also removed a tower that was in the background that was a distraction.
Please note that this is not documentary photography. I am working toward giving you the vision I have for the final art piece. I am always adjusting my artwork to suit my vision. With that said, I am onboard with Julianne Kost in using the term 'Lens Based Artist' or 'Lens Based Art' to differentiate this work from my more realistic work.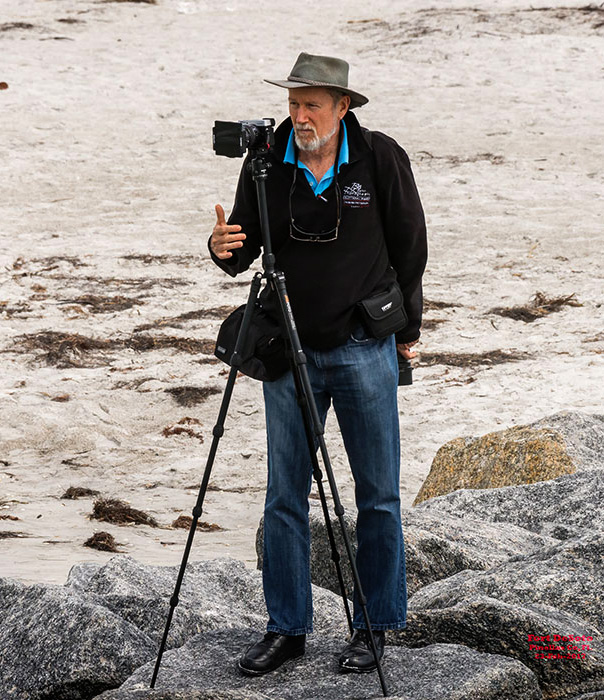 My working set-up for Landscape and Nature photography.
Image © Rob Bird http://www.pockethamsters.com
I work light when on location. Here's my gear list that is pictured above. MeFoto Road Trip Tripod. Lightweight yet solid. Packs up small for travel. Think Tank Mirrorless Mover belt bag. Hold three lenses, spare batteries, lens cloth, mini-tripod and extra SD Cards. Lumix GX8. 12-35mm f2.8 Lumix Vario Lens, 7-14mm f4 lens, 35-100mm f2.8 Lumix Vario Lens, 20mm f1.7 Lens. Also on my belt the Tiffen Filter kit mentioned above. On my shoulder is a Lumix GX85 and the 100-400mm Lens.
Yours in Creative Photography,       Bob
Save
Save