Studio Photography – Part Two Jewelry
The other day I showed you the set for photographing items in the studio with a beautiful radiating feathered edge glow around the subject..(check that post here) The images from that post were cameras which were larger than today products.
Jewelry is a different subject with different needs but can be on the same basic set. The difference is that the scrim is much closer to the subject than it was for the cameras.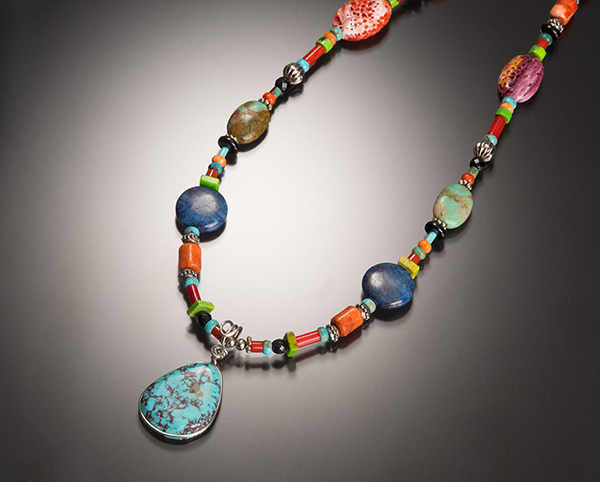 Jewelry is well served in this setting.
In the image above the transitions from light to shadow make the color of the beads and turquoise and out from the background, but still have quite a bit of interest overall.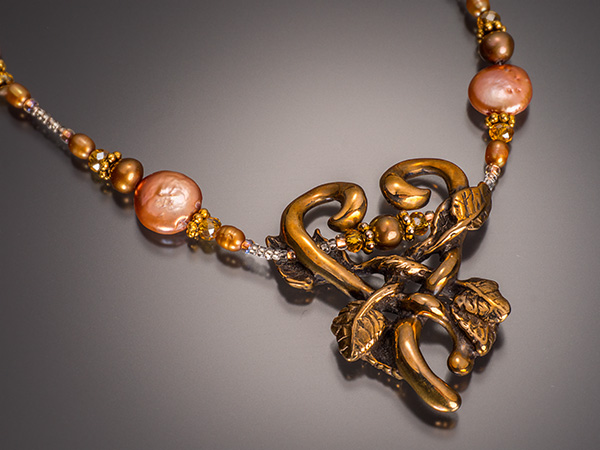 This is a piece of my wife's jewelry. She noted that it actually could have used a bit of polishing.
When photographing product you need to know what the subject should look like. Since this was a lesson session, I am the final client and think it looks great. If this were a paying customer, I would have noted more information as to the handling of the piece. Also, sets and product must be kept sanitary and dust free. Being very careful while prepping for shooting can save an enormous amount of time in post production. On the job, I will even use a magnifying glass to ensure there is as little schumda in the photo as possible.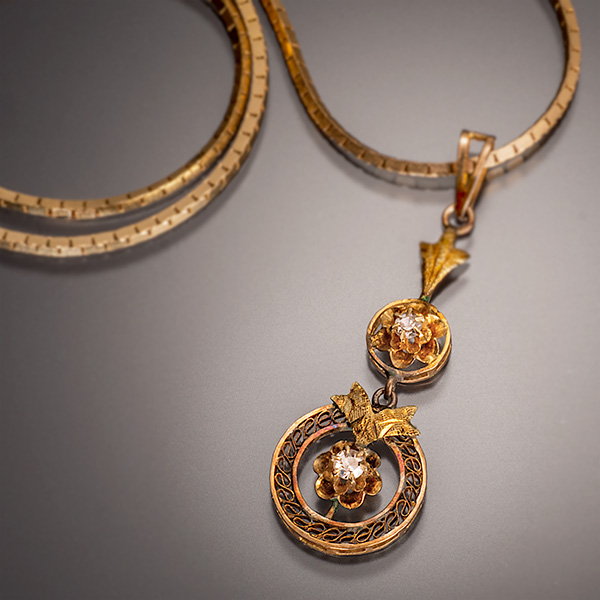 Rose gold and diamonds. Care with chains and their layout is critical. Here also a shallow depth of field takes some attention away from the chain.
Jewelry with facets such as diamonds need a bit of extra thought, care and maybe a few additional exposures. Facets of stones are highlighted by light striking different surfaces. If the light is hitting one surface, it won't necessarily be showing off another surface. One way to sculpt the stone to best effect in to make multiple images with the light in different positions. Then by layering the exposures, it is possible using masks to show off exactly the stone as you wish.
Yours in creative Photography,    Bob