When was the last time you talk a long walk outside of the box?
"What the heck are you talking about Bob??" I'm talking about expanding your skill set by trying new and different things with your photography. There is a tendency I notice among many photographers that they get into a groove in creating a certain kind of imagery, very well I might add, but not growing and developing their craft. It's bee said that a groove is nothing more than a well smoothed rut. But that's not today's Photo/Art Quote.
We check in with Pablo for that…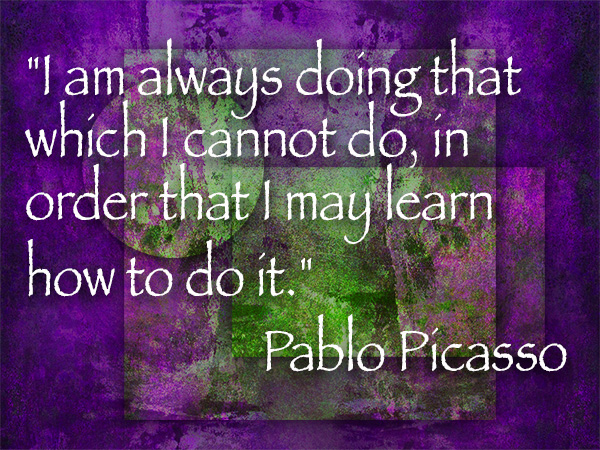 "I am always doing tat which I cannot do, in order that I may learn how to do it." Pablo Picasso
The way I attack this is to assign myself personal projects. Whether it is to expand photography skills to another genre or push the boundaries of what I can accomplish with Photoshop. And, I try to do this often. I recommend at least try something really out of your wheelhouse at least once a month. I try to learn something new each day and have a project at least once a week.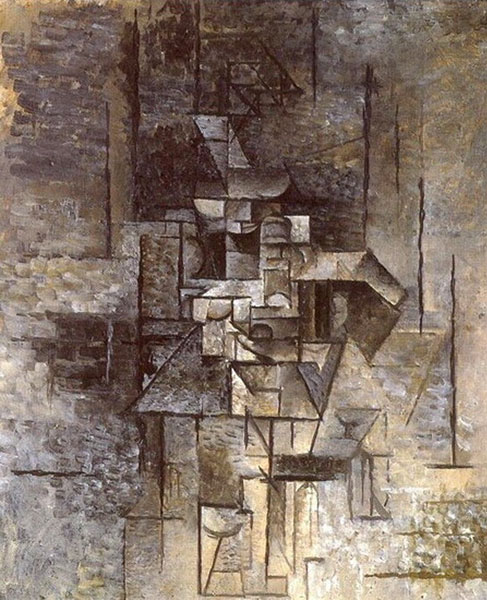 Pablo_Picasso, 1910-11, Guitariste, La mandoliniste, Woman playing guitar, oil on canvas
Remember when you first got into photography? The playing? The wonder? The constant asking of the question, 'What happens if I do that?' Get back to it. Experiment! Play! Ask 'What if?' more often. If you do I think you'll get back to the fun of being a photographer.
Yours in Creative Photography,     Bob
PS – As a side bonus almost all of my personal projects have turned into dollars down the road… Food for thought.