Hey that image looks really familiar! Oh it's mine…
It's fun seeing your work in print.
Speaking later today at the Texas PPA convention at the La Torretta Resort in Conroe, Texas and found this magazine on the counter from when I spoke here in January.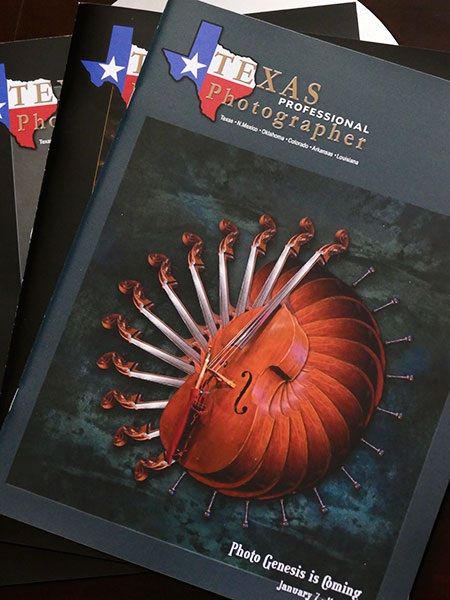 Texas PPA Magazine cover
Looking forward to giving my program nad sharing some of the techniques that made it possible to create this image…
Just thought I'd share with you.
Yours in Creative Photography,      Bob