Sound Bites Grill Wall of Fame – Jackie Venson
Solid entertainer. Stage presence. Beautiful voice. Guitar licks that take you down with the blues our make you soar with riffs that just kicks a**! Add to that two super-pro backup musicians on bass and drums and the evening is made!
I normally don't post images of performers from Sounds Bites Grill shows until I have the artwork completed for the 'Wall of Fame.' But, add to the fact I so enjoyed Jackie's performance and she is so photogenic I had to slip a couple in for a 'sneak peek.'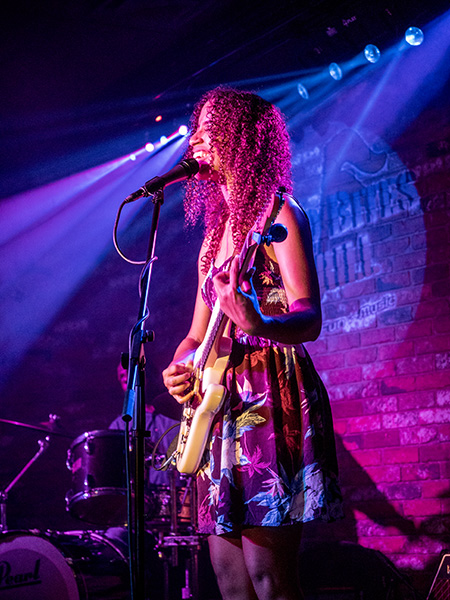 Jackie Venson – Captured with Lumix GH4 and 35-100mm f2.8 Lumix Vario lens SOOC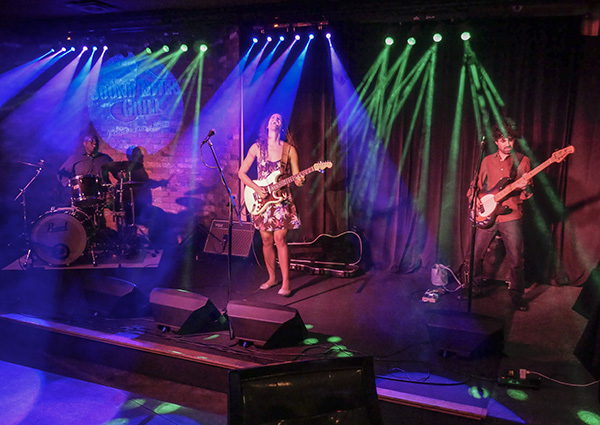 Jackie with Alán Uribe on bass/backvox and Rodney Hyder on drums. Captured with the Lumix GX8 and the 12-35mm f2.8 Lumix Vario lens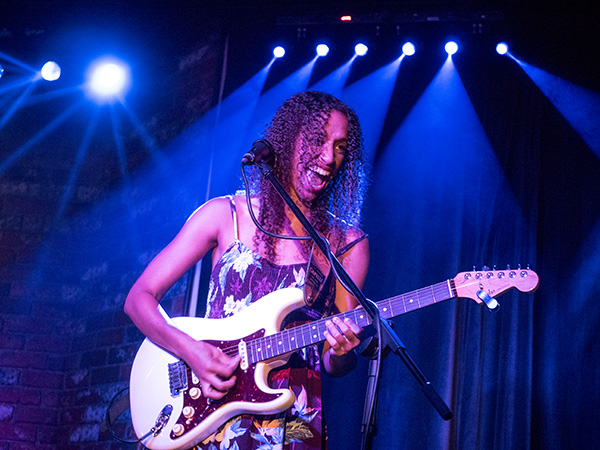 Jackie breakin' out of the blues.
If you want some more info on this talented artist check out Jackie' website. Stand by for the art image coming soon.
Yours in Creative Photography,       Bob
PS – Can't wait 'til Jackie comes back to Sedona! I wanna be in the house for that!
Save