Art Institute of Phoenix Speaking
Last night I had the honor & pleasure of sharing some thoughts & ideas with the students of Gene Devine's Business Operations and Management for Photographers class at the Art Institute of Phoenix. It was a great group who asked the right questions about being in business.
I'm very glad that this kind of a course is available for those working to become professional photographers. The business of running a photography business is often neglected in classroom environments. Sure we all want to create fabulous photographs & art! But if we don't understand how to market, price our work, run the business and know if we are making a profit or not we won't be around very long as professionals.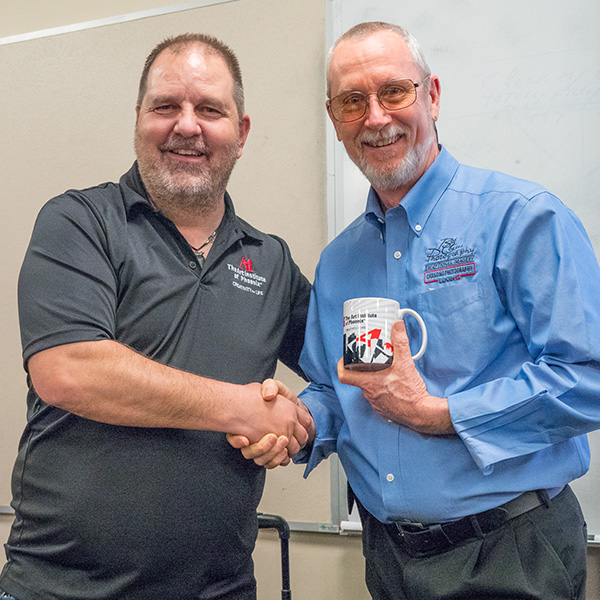 Instructor Gene Devine 'awarding' me the Art Institute Cup! (so proud!)
If you are newer to photography as a business make sure you learn as much as you can about marketing, pricing, negotiation skills, bookkeeping and staying profitable. If you've been around the block a few times & are making it as a pro get out and share your business acumen with high school, college and other groups learning how it should be done to stay successful.
You have knowledge… Pass it on.
Yours in creative Photography,      Bob