Time Lapse of Beaver Creek near Sedona, Arizona
The video below is a time-lapse of Beaver Creek near Sedona, Arizona. Time lapse of water gives a slightly jerky feel at least the way this was captured and processed. These were captured a frame every 2 seconds and processed out to time lapse at 24 FPS 4K video then slowed 50% in post-production in Adobe Premiere Pro. The sound was added from another clip of video captured at the same place.
Watch for 'The Dance of the spiders' in the right-hand bottom corner.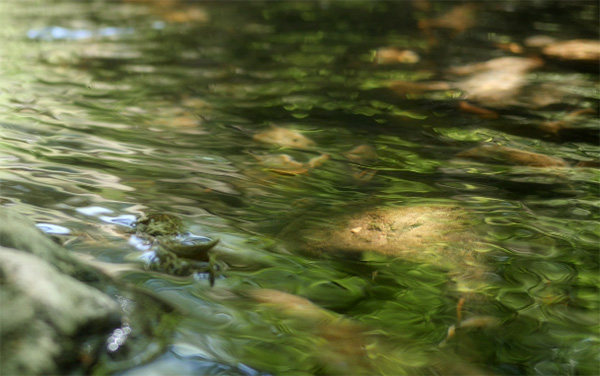 Watch the space pictured above when you look at the video and you'll find my 'spidey' friends.
Images captured with the Lumix GX8 and the Lumix G 20mm f1.7 lens. In a couple of days, I'll share some video from a different day on the creek shot with the same gear and an entirely different feel.
Yours in Creative Photography,        Bob