Processing Black & White Photography
Ansel said it.
He likened great photography to a concert. The Print is the performance. The capture is merely the score.
OK. Maybe I paraphrased a little bit but the idea is there. And the word 'merely' is undercutting the value of the capture. But, by virtue of the camera only having one opening it can only see so much density in a single exposure. How we process the image is a huge part of the success or failure of the photo.
We now have some technological advantages over Adams with software that allows up to combine multiple images t different exposures to expand the amount of information we can have in a single file. We can build up density and exposure in a picture without resorting to chemistry changes as Adams did. In addition to Curves and Levels, we now have the ability to add luminance masks to target very specific tones within the photo. Sharpening can be selectively applied throughout the image to help move a viewer's attention through the image. And more. We are in a golden age of photography should we choose to follow the possibilities.
I was attending a little courtyard guitar concert at Tlaqapaque in Sedona and just happened to have a camera with me. (imagine that!) Here are a couple grabs where the image definitely has more power in black and white.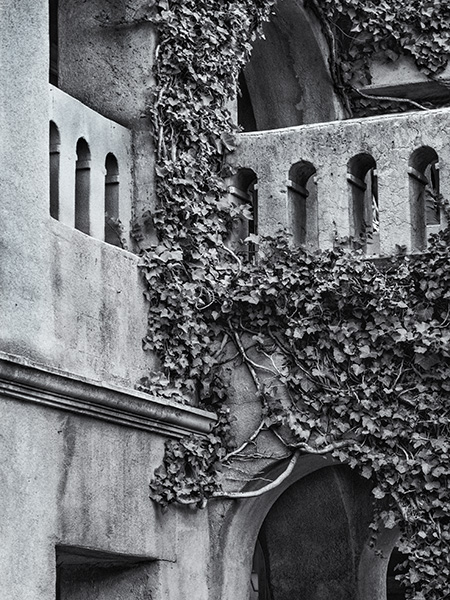 Tlaqapaque detail. Mexican shopping Village in Sedona, AZ
Images processed in Adobe Camera RAW & Nik Silver FX Pro 2 (You can get this software plugin for free)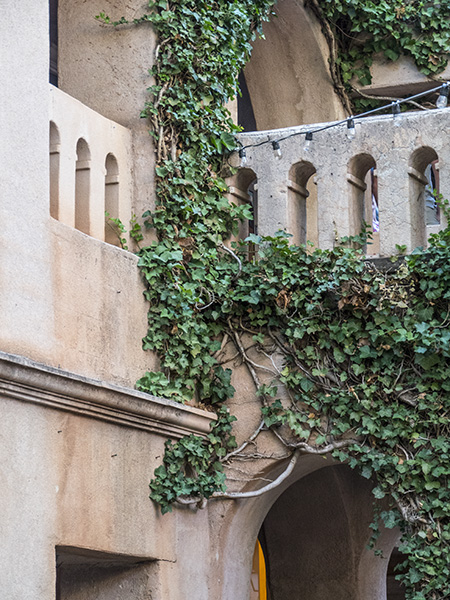 Original capture
Images captured with Lumix GX8 with 14-140mm f3.5-5.8 lens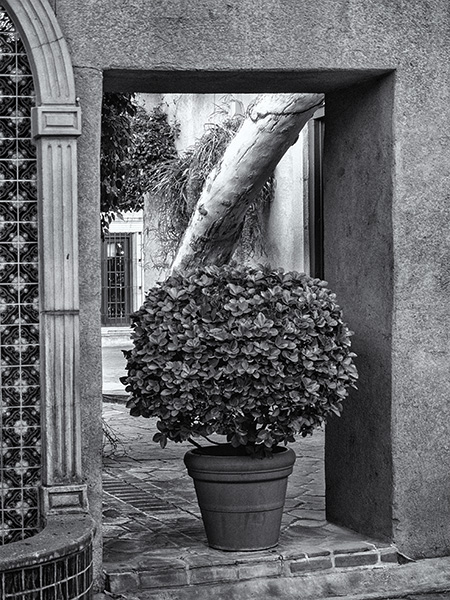 Portals within portals within portals add depth and dimension to an image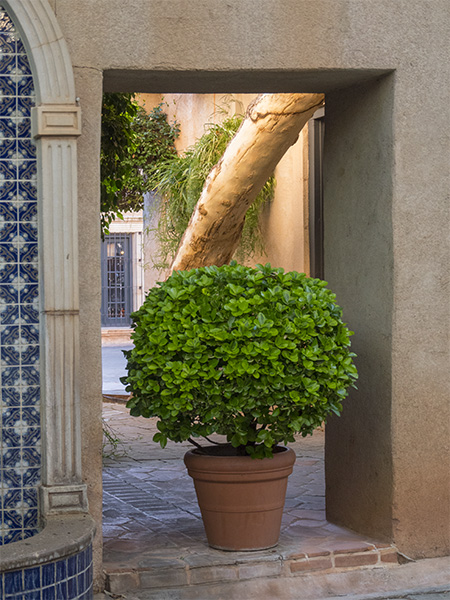 Original capture
I'll be doing a more in-depth blog post on black and white processing on LifePixel's website. You can look for it early next week.
Yours in Creative Photography,         Bob
Save
Save