It can make you crazy!
Trying to photograph these wondrous creatures.
Butterflies! Even the name kind of pushes you to run back to childhood. Especially when you walk in and the first thing that happens is a butterfly flutters around your head… and then lands on your nose! Really!
I decided to take the Lumix FZ 1000 because of the long reach, 4K video and fast glass to see what I could see…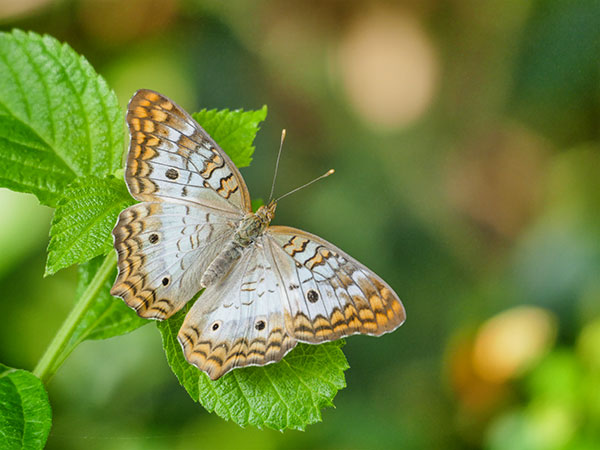 This moth caught my eye. The warm tones and patterns with the cool colors toward the center really worked for me.
The long zoom allowed for some really nice bokeh.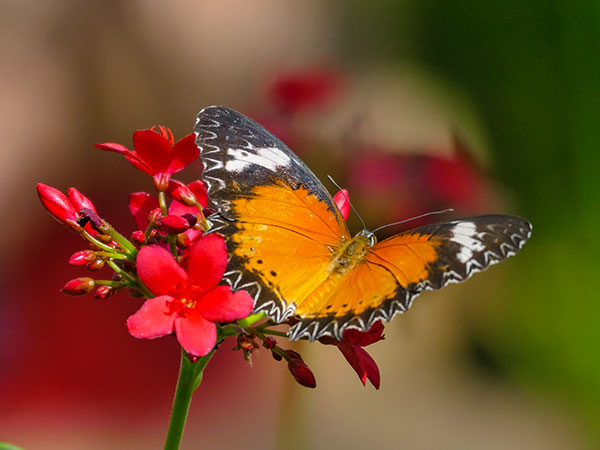 A more traditional butterfly capture of a monarch on a flower.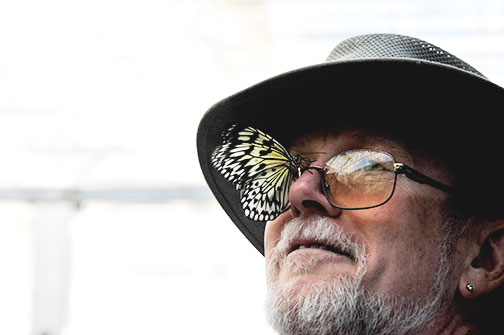 I told you the butterfly came to visit up close and personal. Thanks to fellow visitor Phyllis Pardoll for capturing
the fleeting moment and sending me the quick snap before my visitor departed.
OK you know me and even though nature is beautiful in her own right I had to play to see what I could do to push the patterns of the moth to new places. Let me know what you think!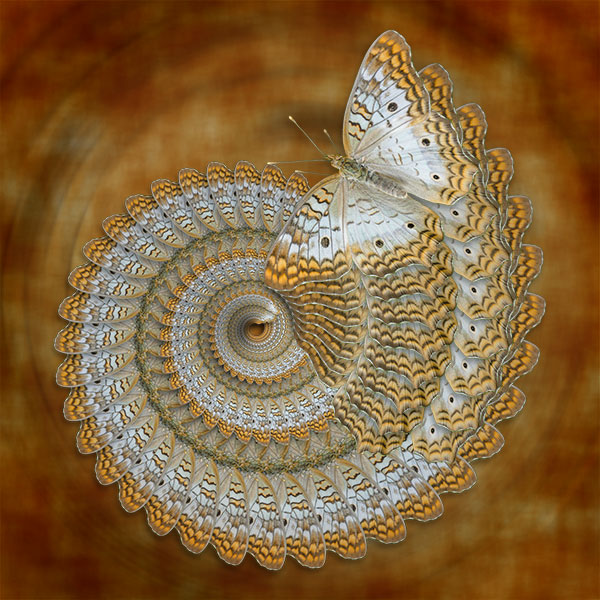 This is still a work in progress. Experimentation rules!
Yours in Creative Photography,      Bob