Loose Ends – Marketing Monday by Skip Cohen
Okay, gang, we're down the to the wire and the fourth quarter, complete with some substantial seasonality, kicks in next month! It doesn't matter what kind of year you've had to date, great seasonality for most photographic specialties is about to start.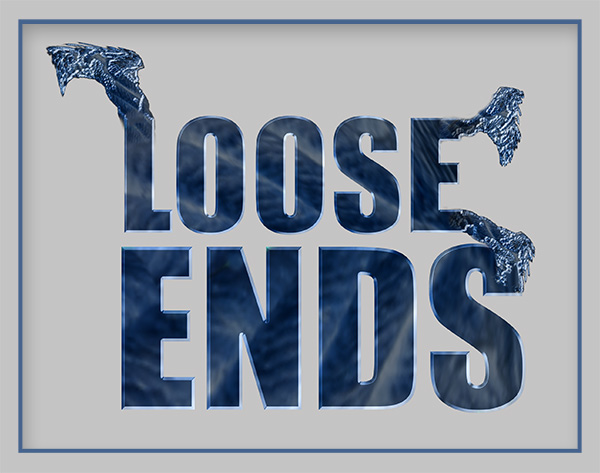 So, the question is, how many incomplete ideas, loose ends, are on your desk, or bouncing around in your head. Loose ends are all those projects you've procrastinated about, and they range from mending fences with your adversaries to cleaning up the back room of your studio. Relax, I'm not suggesting you need to clean it all up today, but what a kick to put all your loose ends down in a list and then start checking them off one at a time.
Remember, half the battle is beating procrastination, and we all do it. We put things off waiting for the shoemaker's elves to come in the middle of the night and clean up the mess. Sadly the only elves who show up are the Keebler Cookie guys, and they only add to your belt line!
I found a great quote from Orison Swett Marden (spiritual leader from the 1800's)
"A lobster, when left high and dry among the rocks, does not have sense enough to work his way back to the sea, but waits for the sea to come to him. If it does not come, he remains where he is and dies, although the slightest effort would enable him to reach the waves, which are perhaps within a yard of him. The world is full of human lobsters; people stranded on the rocks of indecision and procrastination, who, instead of putting forth their own energies, are waiting for some grand billow of good fortune to set them afloat."
Okay, get out the pad of paper and make that list…I did mine a few minutes before writing this post, and while I've made no progress, it's at least a start! I am however craving a bag of Keebler Cookies and a lobster…go figure.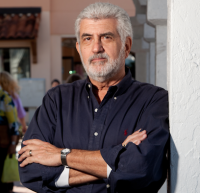 Skip Cohen has been involved in the photographic industry his entire career and previously served as President of Rangefinder/WPPI and earlier, Hasselblad USA. He founded SkipCohenUniversity.com in 2013. Skip is a co-host for "Mind Your Own Business" and "Beyond Technique," webcasts through Photofocus.com, writes for several publications including Shutter Magazine and is actively involved in several advisory boards for non-profit organizations.