Here's a reminder of a way to keep your name in front of your clients. I write a column for the local newspaper sharing with people how to make better photos. The idea is when it comes time for the choice to hire a photographer I'll be front of mind…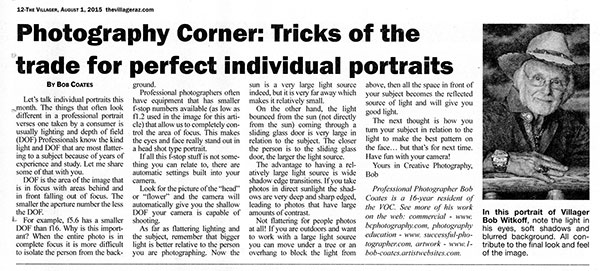 Article on photographing portraits… Note the credit line with links to web sites.
 When you share solid information about photography people will realize there is much more to capturing a good image when they try… And when it comes time to hire a pro your name should be at the top of the list.
Yours in Creative Photography,      Bob