Heading to Denver tonight to do some speaking at Mike's Camera stores Friday, Saturday and Sunday for the Photo Expo. I'll be talking about the Lumix 4K video capabilities and some of the new cameras Panasonic is putting out. It's some pretty amazing stuff. If you are in the Denver area stop by Mike's and check out the new Micro 4/3rds 4K video gear!
Here's the the stuff I'll be touching on…
Fine Art, Commercial Photography and 4K Videography
Program description – Fine Art and Commercial Photography is a specialty of Lumix Luminary Bob Coates. 4K video capture is a specialty of the newest cameras in the Lumix line. Bob has been working on ways to use the 4K video capture to enhance his commercial and art captures by pulling stills for processing into artistic images. Bob will also share some of his ideas on using Photoshop to max out the potential of the capture possibilities.
Friday in Boulder. Saturday in Park Meadows. Sunday Colorado Boulevard store.
Had to add some photos to the post so I thought a couple details from the Denver airport would do nicely…
Took away the clarity and most of the color in post…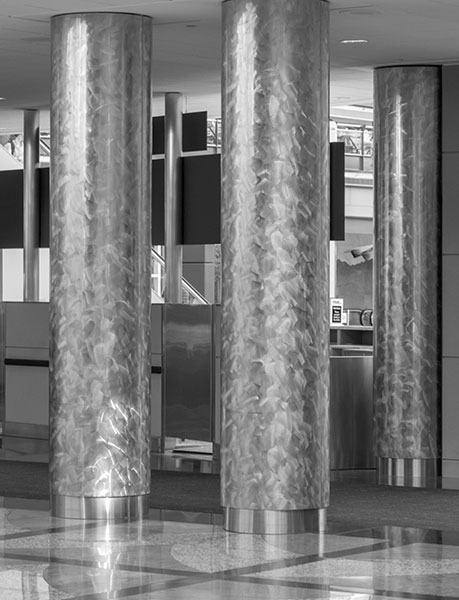 The brushed metal and slick floor called for the exact opposite treatment and all color was removed and more sharpness added.
Images were captured with the Lumix GH2 and the 14-140mm lens. This is the gear set-up that got me excited about the Micro 4/3rds system. And it's only gotten better!
Yours in creative Photography,     Bob