Received a wonderful email today! Thought I'd share with you.
Hi Bob:
Just a quick note to let you know that Smokin' Blues won Best Acoustic Blues Album 2014 at the BBMAs (Blues Blast magazine Awards) last week. I went to the ceremonies in Illinois and it was amazing. I played and got to meet a bunch of heavy people…
The mag is going to run a feature story on me and Smokin' Blues – You can see it on line and I think it comes out this Thursday. If not, the following Thursday. Your art work is getting some major coverage – their website gets over 2,000,000 hits a month with subscriptions in the USA and over 90 countries.
Thank you so much for all of your support Bob. Best to Holly and also the crew…
mark
Mark T. Small  –  voted Best Acoustic Blues Album 2014 – Blues Blast Magazine (critics choice & peoples choice)
Solo Delta & Chicago Style Blues
www.marktsmall.com
"We are all faced with a series of great opportunities brilliantly disguised as impossible situations."    – Charles Swindoll
Here's the reason Mark sent the email. I named the album, designed his CD cover and marketing materials for Smokin' Blues. So excited for Mark. He works so hard at his craft and it's great to see him rewarded!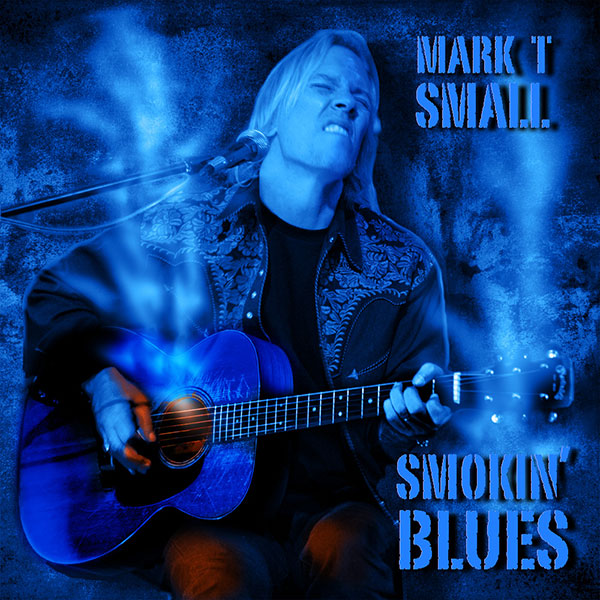 Smokin' Blues CD album cover for Mark T Small buy the album here I think you'll like it!
Yours in Creative Photography,      Bob