Rocky Nook Books – April Fools Sale
Wanna save some bucks on quality photography books?
It's the Aprils Fools Flash Sale. (flash as in gone before you not it, not flash photography although that's in there too!) Save 40% on paperback books. Use Coupon Code 40FLASH & 50% on Ebooks using coupon code 50FLASH but only through April 2nd. Check it out now…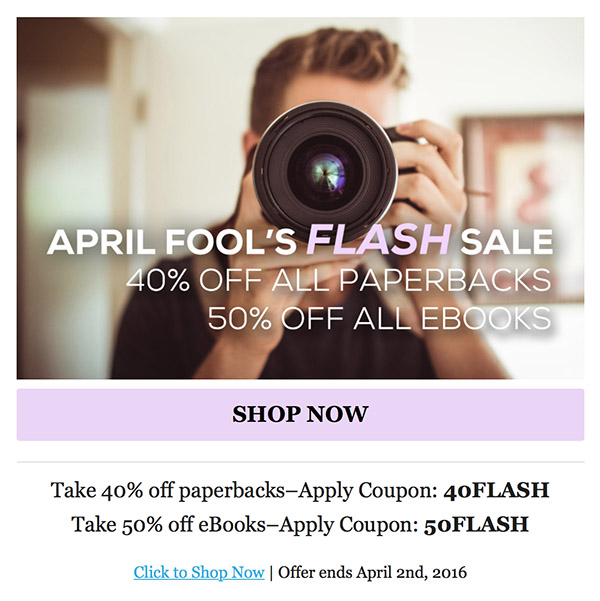 Good books. Great prices.
Yours in Creative Photography,       Bob
PS – FYI I am a Rocky Nook affiliate so I get a little percentage for sharing this with you that helps support this site and the education provided. Enjoy the discount!
PPS – I highly recommend you looking into Roberto Valenzuela's books! No Foolin!