If day two had a great theme and hero it would be Ed Asner winner of Golden Globe and Emmy Awards. He was invited to help introduce the movie 'The Letters' at Sedona's Performing Arts Center during the Sedona International Film Festival. Asner was extremely funny and carried his visit over to the party held at the Sedona Rouge Hotel & Spa. So I'll dedicate this page to Ed!
Ed with Mary Fisher in the Green Room waiting to hit the stage for the intro.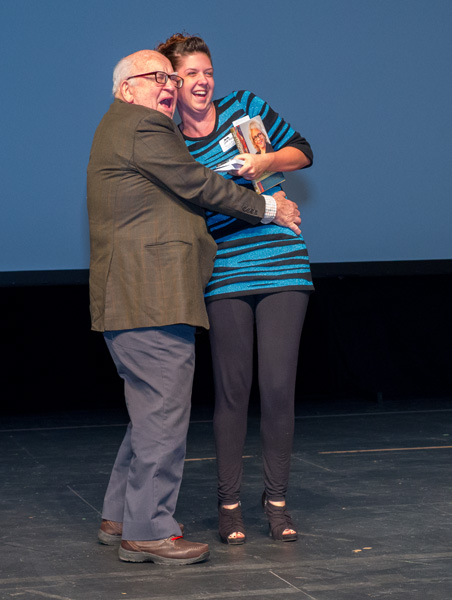 SIFF volunteer Marin giving Ed a hand on stage and they are having a good time getting there!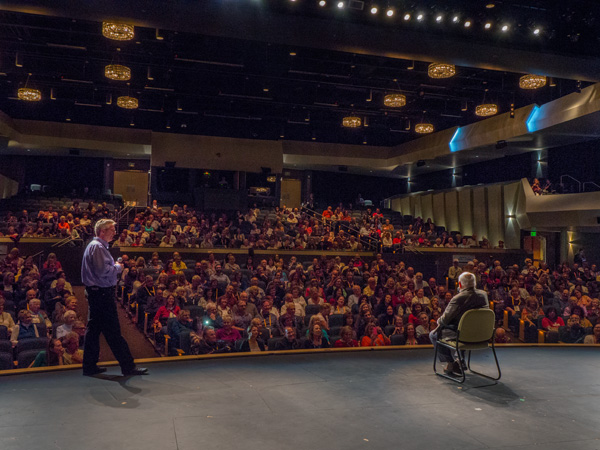 Asner regaling the audience with stories while warming up for the intro to the movie. Long time Asner friend Patrick Schweiss, President and Executive Director of the SIFF share the stage at SPAC.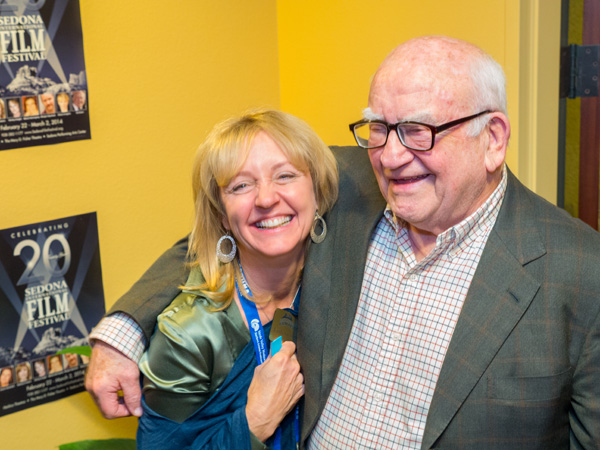 SIFF board member Linda Goldenstein of Goldenstein Gallery greets Ed as he joins the party in full swing at Sedona Rouge Hotel.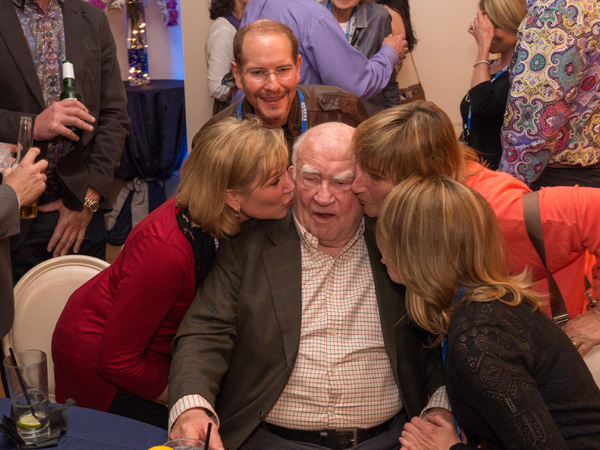 Ed Asner – life of the party holding court and visiting with all the guests.