This time I went to the rookery in Venice Beach about a half hour south of Sarasota. Apparently I am a little area for the big nesting season but there were a few Great Blue Herons, some Anhingas and some other smaller birds in the area. Not the ideal time of day to shoot but with a little imagination, a couple textures and some Photoshop Blend Modes I might be on to a little something here…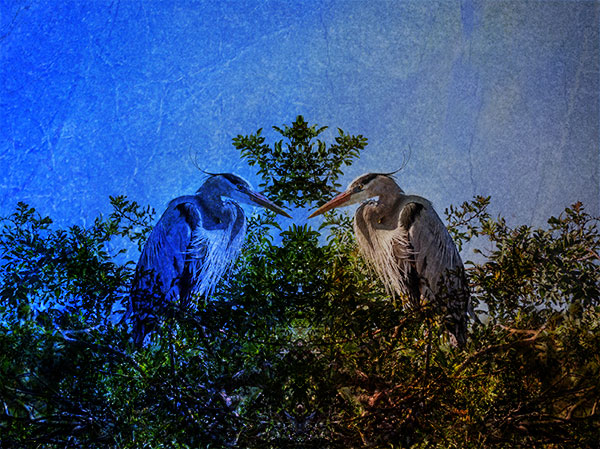 Playing around with the concept night and day… Great Blue Heron from Venice Beach Rookery.
Original image captured with Lumix GH4 and the Lumix Vario 100-300mm lens.
Back out to shoot some more… Later!
Yours in Creative Photography,     Bob