I often hear from fellow photographers that they don't have time for things like imaging competition.
I call BS!
And that brings me to today's Photo/Art quote from Rich Mann.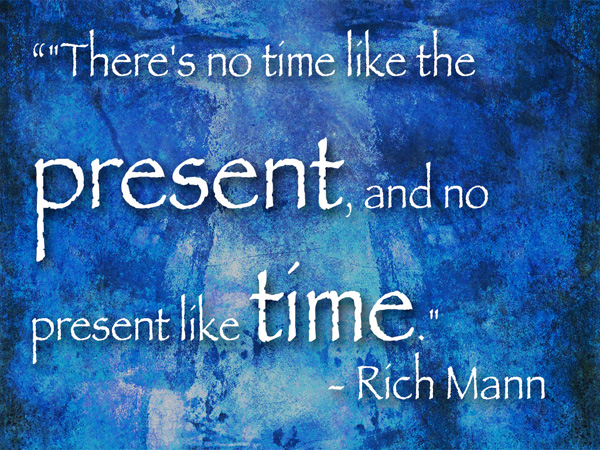 "There's no time like the present, and no present like time."  Rich Mann
I don't suggest that you take time from your family, but be more efficient with your time at work. There's a huge difference between being busy and being efficient at your job. I've been quite guilty of it at times myself. Thinking that I was too busy to do things and found that non-constructive work habits were not allowing me to get the most important things done while insignificant things were taking up waaaayyy tooooo much time. For some quick ideas I suggest checking out this post from Brian Caporicci on Sprouting Photographeron how a tool meant to save you time, energy and make your life easier has started to become a ball and chain.
That tool's name is email. And Brian will gives you some solutions to put that bad boy back in place.
…Now what to do with the extra time you just carved out??
HMMM, I know!
Put some time on your schedule to prep 1-2 images a month for competition. Then when the deadline comes around you'll have plenty of images ready to choose from…
Yours in Creative Photography,      Bob