HI Ho Hi Ho it's off to school I go…
For the next couple days I will be at the Wizard Academy here in Austin, Texas learning about using video on the web to promote your business. Last night there was some informal conversations among the business people attending and I gotta tell ya there's some stimulating conversation and ideas are already starting to flow. This is a business class unlike any other and I can't wait.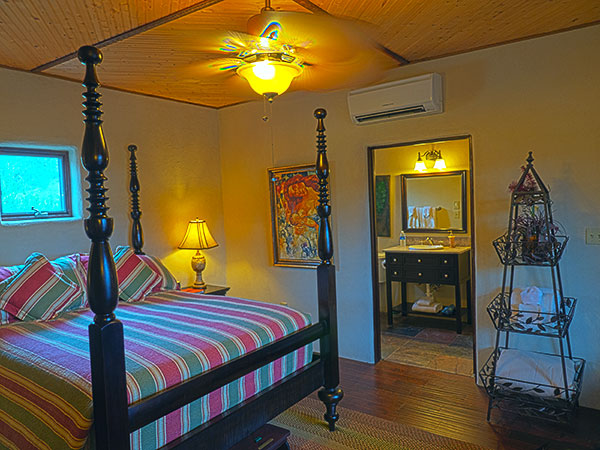 I'm staying on campus and here's a quick shot of the room. It's called Prosser and it's quite comfortable and well appointed!
Everywhere you turn at the Wizard academy there's an art touch, a nook with a surprise and little pockets of magic.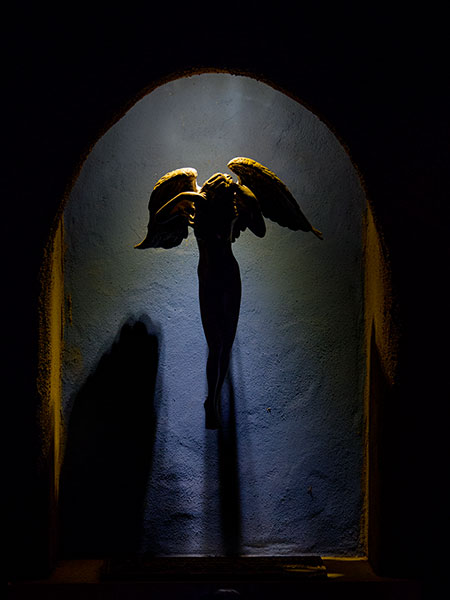 There be angels and more here…
If you want to give your marketing a seriously creative push find a class here at the Wizard Academy. I'll fill you in later with some of the rest of the story of my stay…
Yours in Creative Photography,        Bob