I'm on holiday so this is a day late and I'll let you fill in the comments…. Back soon!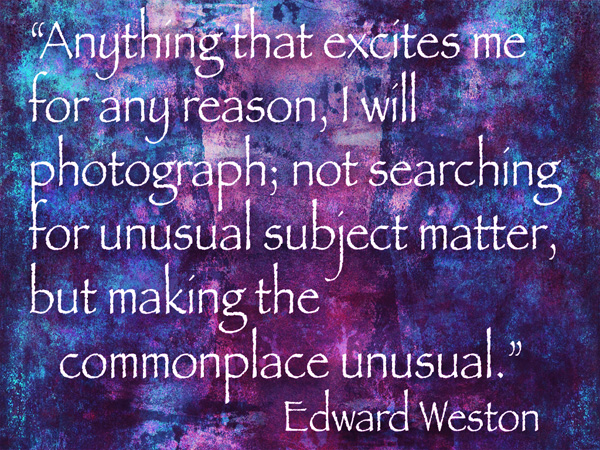 "Anything that excites me for any reason, I will photograph: not searching for unusual subject matter, but making the commonplace unusual." Edward Weston
OK guys and gals give me your thoughts on this quote from Weston!
Yours in Photography,       Bob