Had the opportunity to test out the Fiilex LED light kit model FLX302 which includes three P360EX lights, stands and barn doors in a watertight rolling case. I used this kit on a real estate shoot a couple weeks ago You can see some of those results here.
I thought I'd give these bad boys a workout in the studio with a still life project. Again the ability to see the lighting exactly as it will appear in camera allows me to get a bunch of different looks in a very short period of time. Having the ability to change brightness and the white balance of the lights from the golden tungsten color temp of xxx  to the brighter blue of xxxx adds to the creativity.
Here's a quick animated GIF to show many different looks using just the three lights, a shoot through umbrella and a piece white of foam core as a reflector.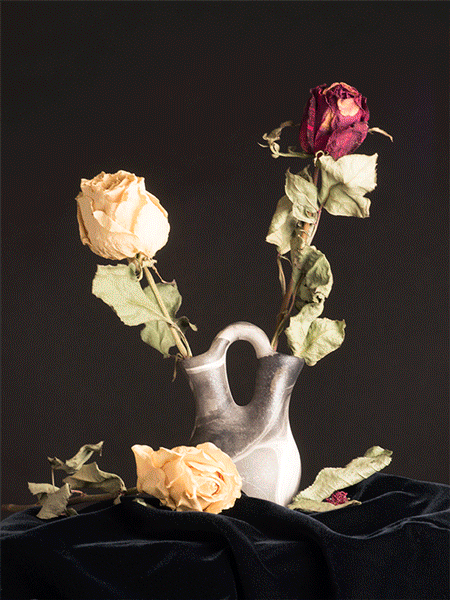 Many different lighting versions using the Fiilex LED's
Once I have the initial image captured in studio it's time to put Photoshop to work. Using multiple images of tectures, layer masks and blend modes I take the image to my artistic place. Here are a few versions…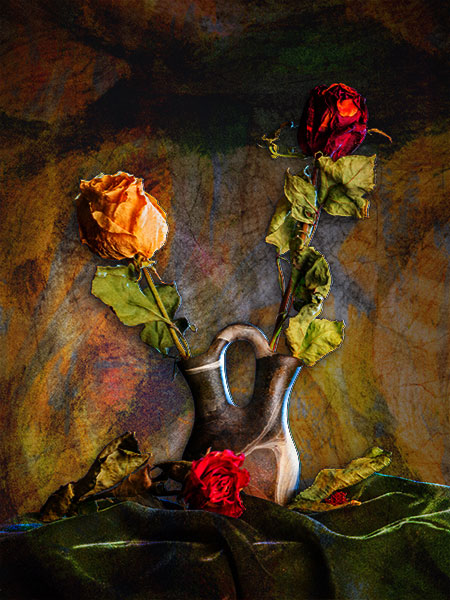 From the initial image captures above it's time to experiment with various textures and color palettes.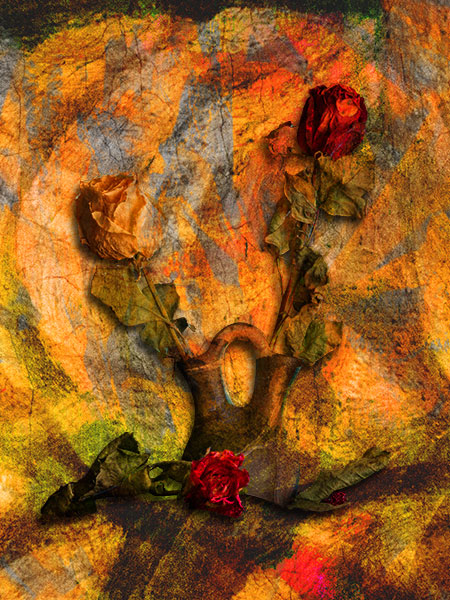 I've found many people like warm golden tones.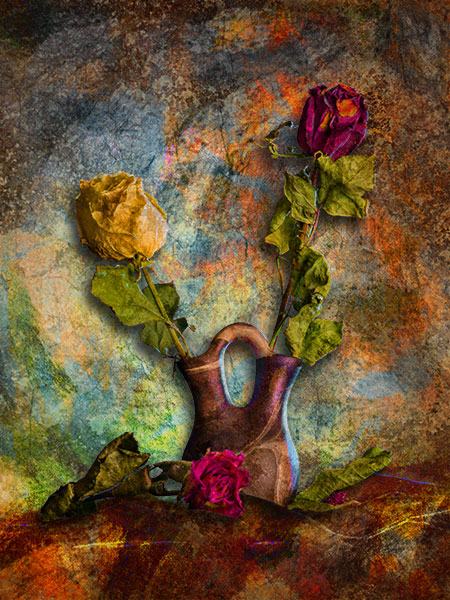 As they say variety is the spice of life. So more colors! More texture. Play! Experiment!
Images were photographed with the Lumix GH4 and the 35-100 f2.8 Lumix Vario Lens ISO 200 1/6 sec @ f4.5
Yours in Creative Photography,      Bob
PS – Making purchases at Amazon through the links on this site help support the information. Like what you read? Click a link! Thanks!