Time Lapse at Night – Clouds and Meteors
The Perseid Meteor shower was coming to a peak. I went out on the 11th of August to test out camera settings. It's always better to practice before the 'Big Show' so you don't end up spending time and not getting your images correct. I rarely do night time-lapse photography so I needed a refresher.
Good thing too!
MAJOR TIP! One thing you can never depend on is the LCD on the back of your camera when viewing images at night. Because your pupils are expanded because of the general darkness the light coming from your LCD looks nice and bright and full of detail. It's a physics and eye thing. My images came out about two stops darker than I would have liked. That doesn't mean I didn't get anything. Just that the quality is not up to the snuff that I would like. A bit on the dark side. NEXT TIME IT'S BY THE NUMBERS.
Examples of time-lapse video made with Lumix GH5 and Lumix FZ2500 and Adobe PremierePro
(Click on the image above for two time_lapse segments lasting a little over a minute or so)
Three quarters of the noise in a digital file resides in the bottom, or left side, of the histogram. Conversely, three quarters of the best pixels reside on the right. When shooting night star scenes such as time-lapse video or star trails it's better to get closer to over exposure and make your adjustments in post to keep the noise level at a minimum. You'll see that in the images below.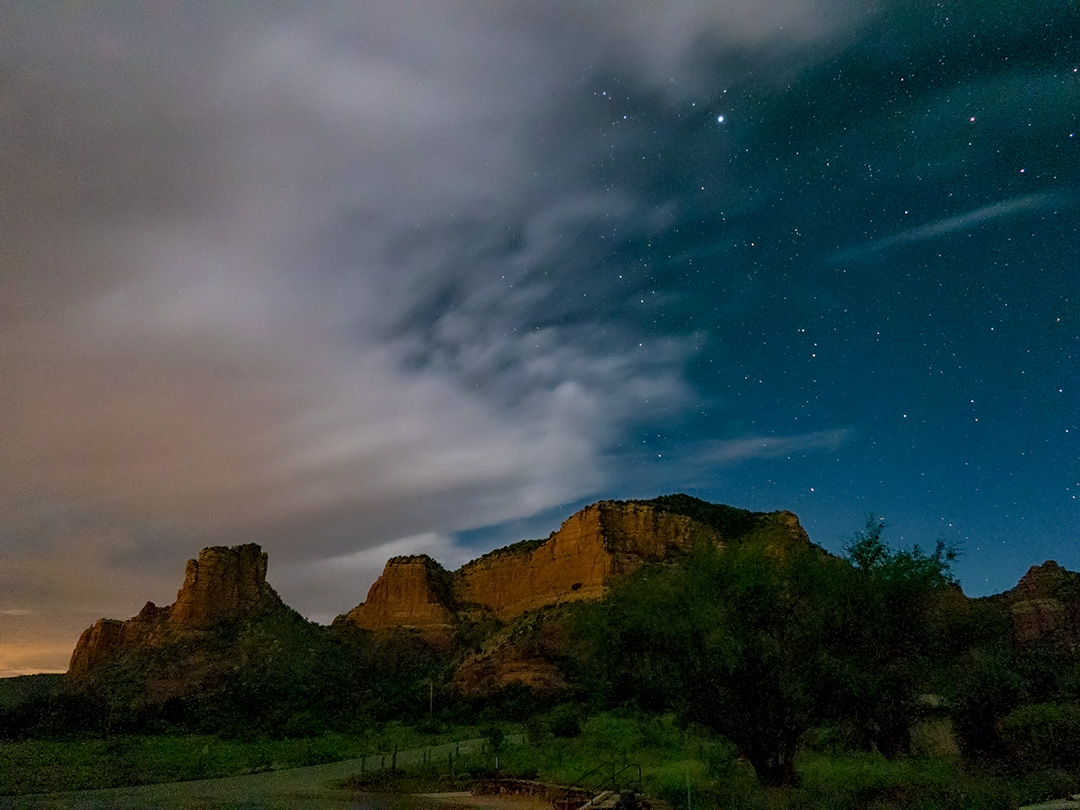 Processed as a still from one of the images in the sequence. Made with Lumix FZ2500 (I underexposed this a lot! and was still able to pull a decent image)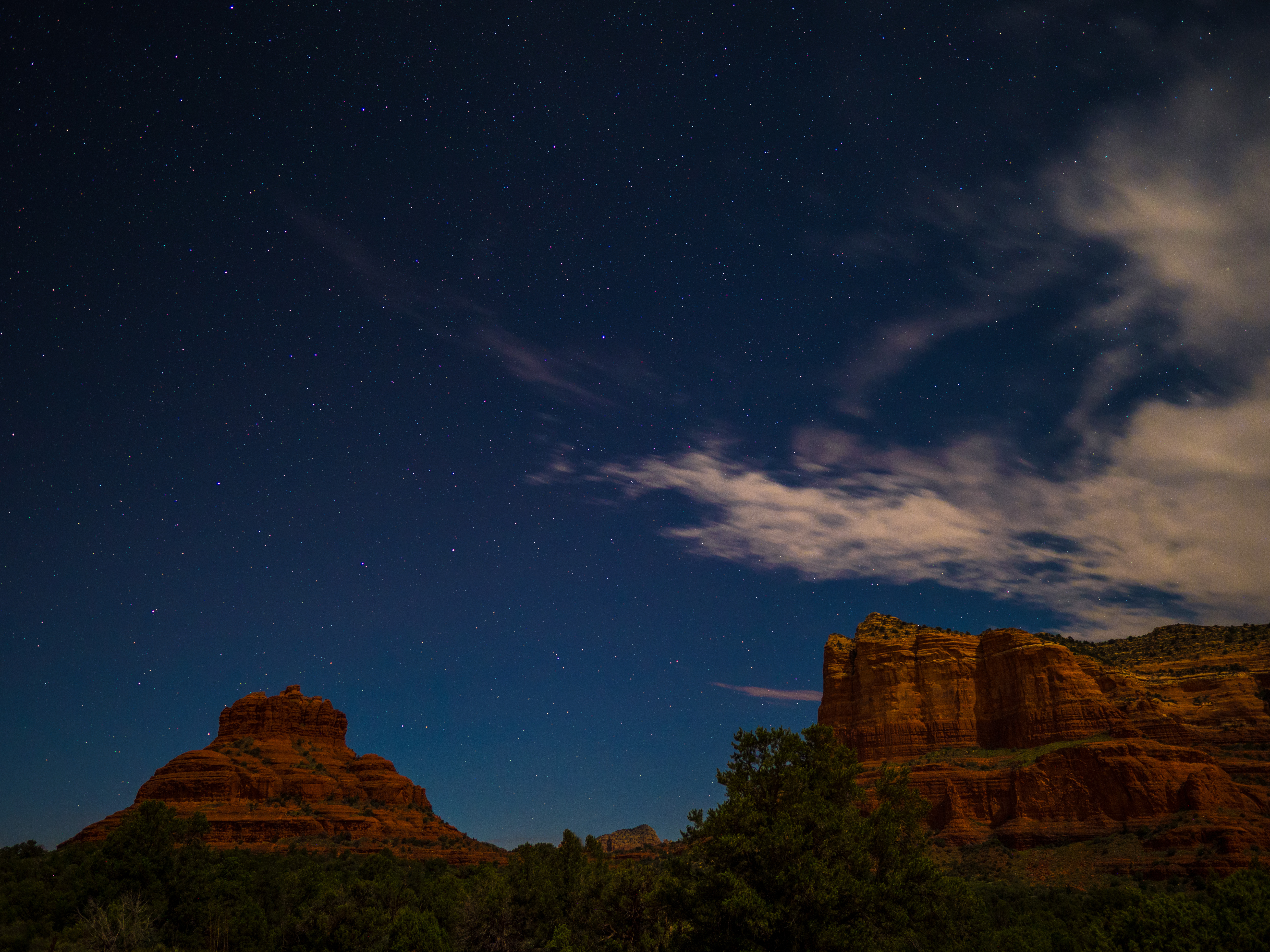 This image was produced with a still from the Lumix GH5 and the 12mm Leica Summilux f1.4 Lens This is a sweet piece of glass! I also underexposed this image but between the GH5 and Leica glass achieved a lot higher quality image.
I'll share another shoot and some star/night shooting tips in an upcoming post.
Yours in creative Photography,        Bob
PS – the landscape was so bright at night because of the 1/2 moon shining down